How to Use Childcare Software Programs?
October 18, 2019
Why Use Childcare Software Programs to Keep School, Parents and Children Connected?
Parents, students and teachers alike can all dread that day when it is time to meet up. The unknown nature of not knowing what to expect from all parties can be nerve racking for parents and teachers alike.
When it comes to parents that would like to be actively involved in their child's education sometimes the occasional meeting is not going to be enough. Some parents may feel as though they are being left out of the loop when it comes to their children's education and progress. On the other hand, some parents may be too involved with the educating process which can become an impediment for the teacher. Having parent volunteers can also distract students in preschool classrooms and will not reflect an accurate display of a child's behavior. If a child knows that their parent will be present in the classroom, chances are that child will most likely be on their best behavior not for the teacher but their parent.
Luckily there is a solution where parents can be acutely involved with their child's education without interfering with the staff. Childcare software is the key to running an effective childcare business.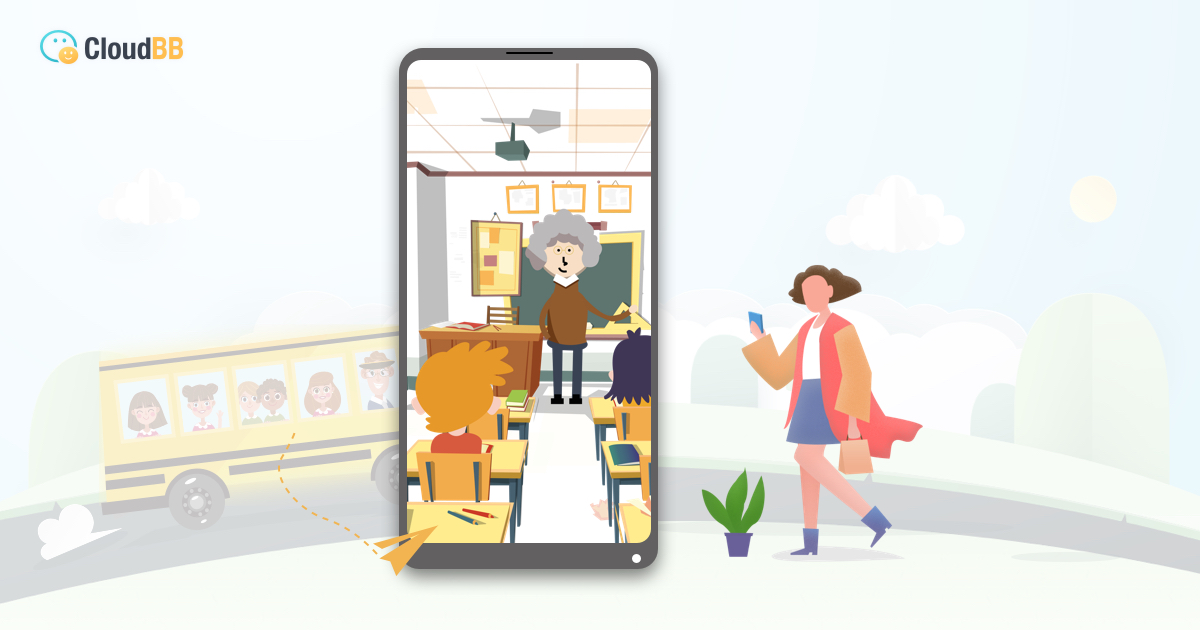 How to Use Childcare Software Programs to Keep School, Parents and Children Connected?
Part 1: Know the reason why childcare software programs can keep school, parents and children connected.
Childcare software programs can automate all pen and paper tasks such as gathering check-in signatures, filling out daily reports, or printing tuition bills. Utilizing the efficiency of childcare software programs can allow teachers to spend more time with their students individually. Decreasing a teacher's responsibilities will then allow teachers to focus on teaching. For schools and daycare, this can reduce employee turnover by helping to retain staff members. Family childcare software can also build an extensive profile on each child to allow deeper insight into the child's needs and progression.
Childcare software programs are making parent involvement easier while at the same time providing a piece of ease-to-use software for teachers to do their jobs effectively as it is being able to go paperless. The stereotypical image of a teacher is usually a nice man or woman sitting at a table with an apple on one side and a large stack of papers on the other side. Well childcare software may be the answer to getting rid of those large stacks of paper (and make more room for apples).
Part 2: Make full use of the right childcare software program to achieve your goal.
One of the better childcare software providers for your schools and daycare are CloudBB. CloudBB specializes in connecting parents and teachers to ensure the child's success.
Most of the most fascinating features provided by CloudBB is the secure pickup feature. Staff, admins, or parents can easily bulk check or update pickup plans for each enrolled student on a single page. This greatly improves the safety of each child from the initial pick up to the drop off at a learning center. Updates can be visible by those who are intended to see them.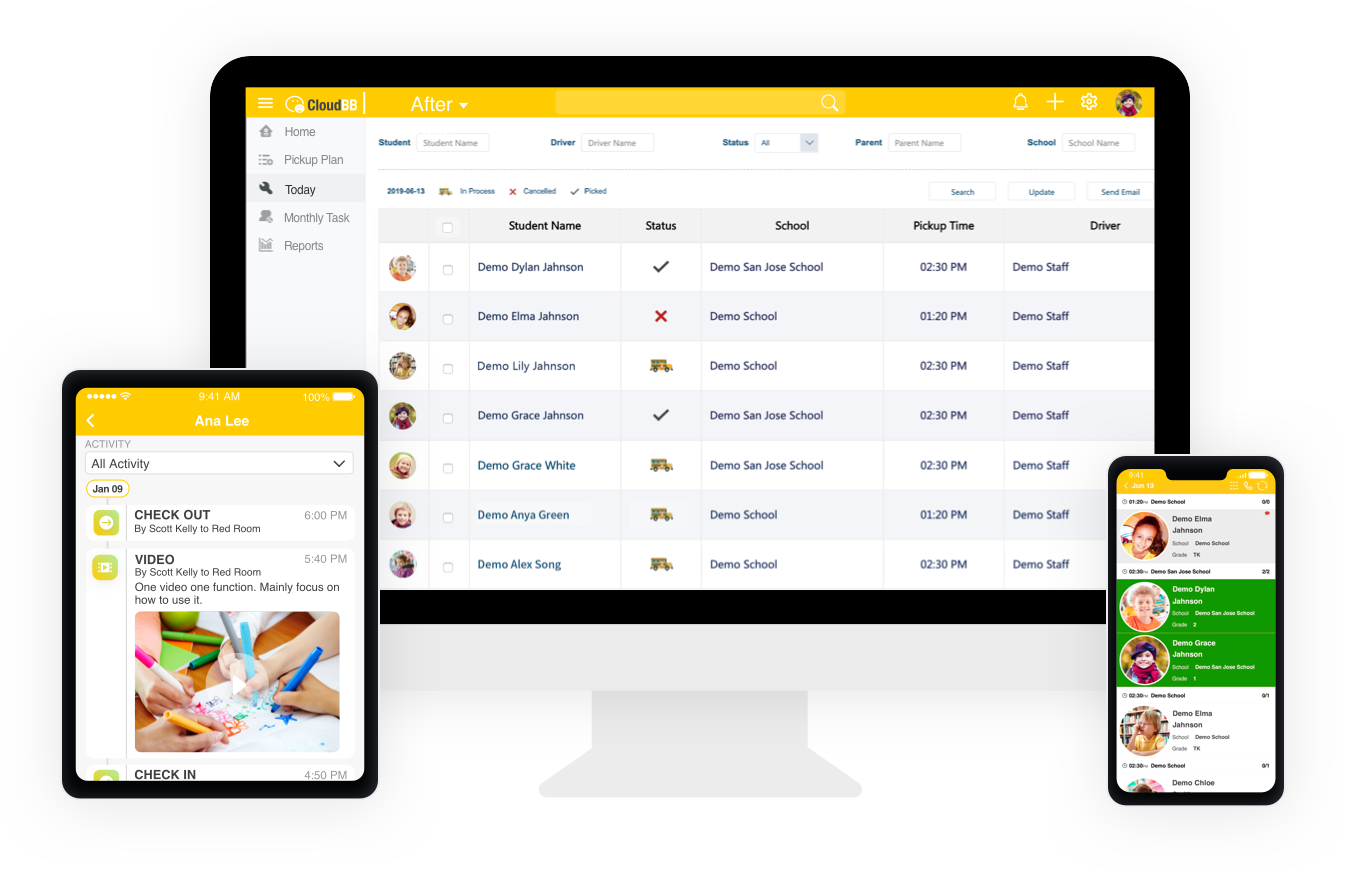 CloudBB- Best Childcare Software Program
All-in-One School Management Program

Secure Student Pickup System

Digital Classroom Tracking

Easy Invoicing & Daily Activities Sharing

Powerful Multi-Site Reports
Start Free Trial
CloudBB can also be used to organize and share pretty much everything that happens in the classroom. Certain information should be recorded in order to make the learning environment a more effective one. CloudBB gathers data from students, staff and lessons in order to deploy an effectual result in the classroom. The parent connection that CloudBB provides is incomparable.
Parents can now be involved in the child's education process without interfering or interrupting as long as the faculty enable this feature. This transparency is greatly benefiting the child by allowing parents to understand their child's strength and weaknesses in a learning environment. This process also contributes to improved preschool behavior management.
80 percent of a child's brain development occurs before that child is five years old. This is why it is imperative for both teachers and parents work in a collaborative effort to ensure that their child is being stimulated. This digital advancement allows the whole process to be a lot smoother for all parties involved. The easier process related to the childcare management, the relationship between parents and preschools will be more harmonious. This leads to better child development.
Conclusion
The world around us is changing, and the change favors the technologically advanced. Technology's impact on our society today is greater than one can fathom. Imagine what will occur once we start using childcare software programs to shape the future of our society through young children?
Related Articles
Top 6 Childcare Software Programs That Are Worth Trying
Top 5 Teacher-Parent Communication Apps for Better Childcare