What is Childcare Software and How Does It Work?
July 15, 2019
According to a recent study conducted across 12 states in the US, 62% of crimes against children occur in the after-school period between 3:00 P.M. and 7:00 P.M. If you find these statistics atrocious, wait till you hear that the numbers have augmented significantly over the last 4 years. Fortunately, a practical solution to that is the childcare software; an administrative network of stakeholders, interconnected to monitor the essentials of a child from his/her growth and development to her whereabouts.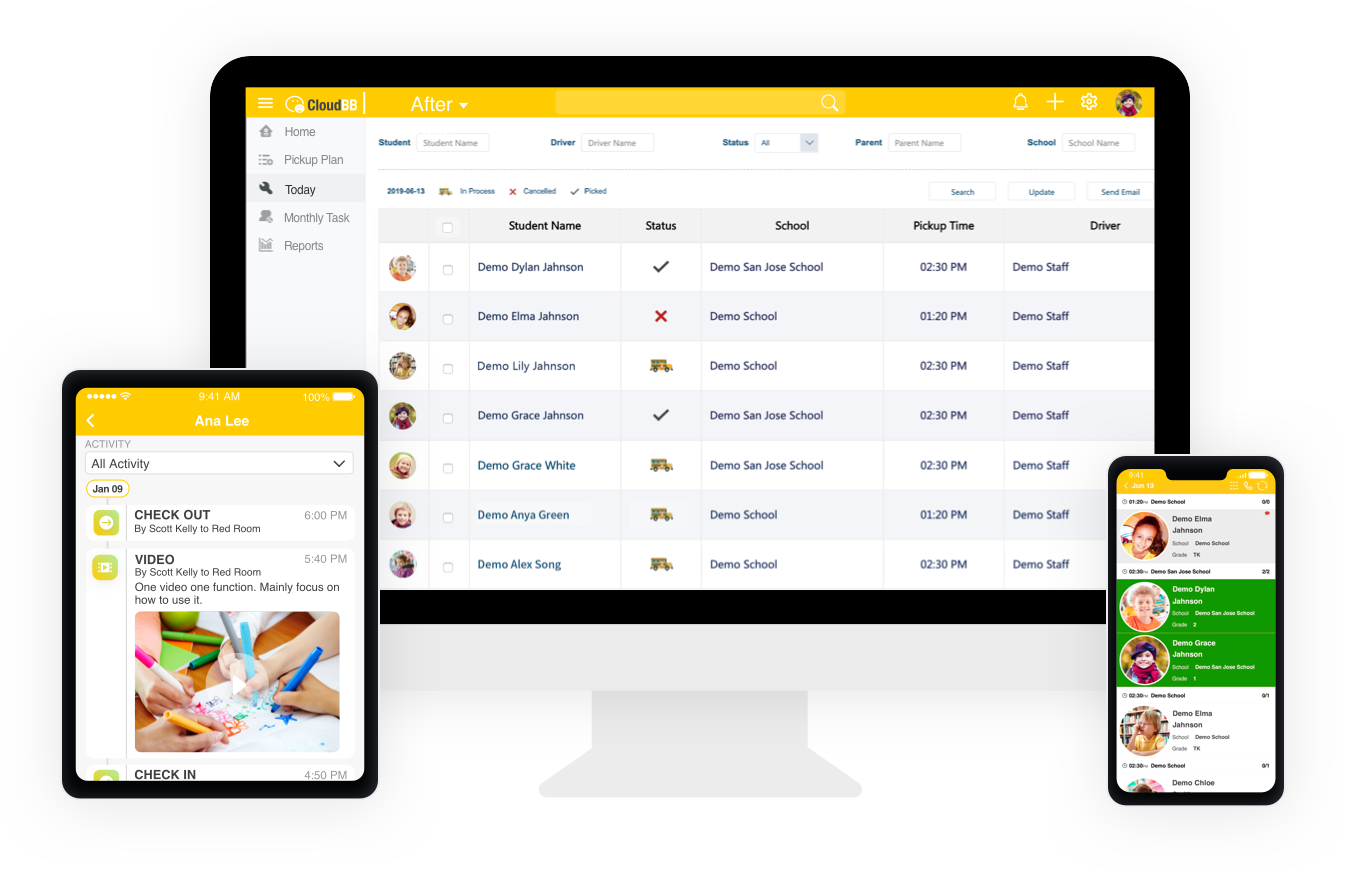 CloudBB- Best Childcare Software
Effective Online Registration Form

Secure Student Pickup System

Digital Attendance Tracking

Easy Invoicing & Daily Activities Sharing

Reliable Open House Planning
Start Free Trial
Why do we need childcare software?
The next question to naturally cross your mind would be if you really need a childcare software system to look after the children in your daycare center, after school or summer camp. Sure, you can do without it, but wouldn't you prefer being relaxed at work rather than constantly wondering when the phone might ring and deliver an unpleasant news? If your answer is yes, then a childcare system is just what you need. Here's why:
·

Safety comes first

The safety of the child is undeniably the primary concern of every parent. Amidst a plethora of child care solutions, this is one of the most pragmatic approaches to making sure your child is secure after school and not roaming on the streets unsupervised.
·

Transparency in communication

Gone are the days when poor mobile network services deterred uninterrupted communication between you and the school staff. A piece of childcare software eliminates even the slightest chance of miscommunication and delay in response to guarantee that the child is not left waiting outside the school gates.
·

Coordination among stakeholders

Childcare software providers ensure that there is no gap between you and the other stakeholders when it comes to looking after the child when school is over. They enable seamless coordination among the parent, pickup drivers, school staff and other members involved, to create a well-oiled cycle of operation.
·

Streamlining processes

The fundamental functionality of a childcare software is to standardize processes, so you can concentrate on other tasks during the day. Streamlined operations reduce redundant activities and save time and effort, and as you know, time is money; invest it wisely. Some childcare software providers like Procare software, Sandbox software, CloudBB which make it easy to keep parents in the loop with their child's activities throughout the day by viewing real-time photos, videos, and notes posted by teachers.
·

Hassle-free functionality

It is easy to get burdened by heaps of paperwork when it comes to managing several participants in any procedure. A valuable utility of using childcare software is to cease the need for hardcopy dealings and go digital for faster, hassle-free transactions. For example, it is possible to manage all staff, student data, rooms, lessons, and much more on CloudBB child care software platform for after schools and childcare centers.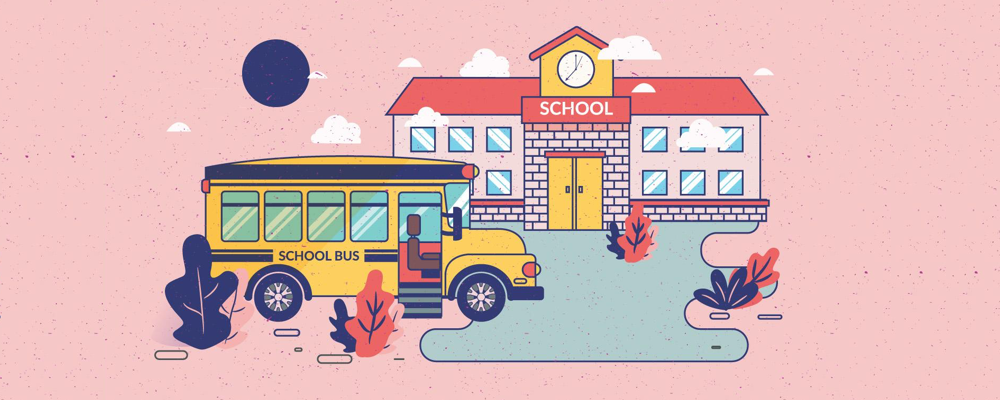 How to choose the best childcare software?
Now that we have sufficiently established why you need the childcare software, here are some basic but useful tips on choosing the best out of the lot.
·

Purpose

There are countless childcare software systems crowding the market, all targeting a different userbase. A few are meant for parents to monitor their child's location, while others are meant for daycare centers to supervise the incoming and outgoing visits at the facility. Do a thorough research on which software fulfills your requirement and then make a well-informed decision.
·

Ease of use

Convenience in navigating through the software features is a non-negotiable pre-requisite to any childcare software. If the software has the features you need, but has no cohesive user interface, or is just generally confusing, you run the risk of purchasing and implementing a software that your staff does not actually want to use, reverting back to their previous manual methods. Make sure you choose one which is aligned with your hands-on experience with technology and is easy for you to operate. It may be impossible to derive value out of an expensive software if it is too complex for your knowledge.
·

Financial Considerations

While choosing the software, remember that high-priced software may not be always the best. Prior to the deal, communicate with the company person and talk about the different packages that come with different features. Go for the software that meets your specific requirements and is worthy of the money you spend. If you find a solution that satisfies everything on your must-have and nice-to-have list, but well exceeds your budget, it is not a real contender.

There hardly exists a market where only standard products thrive. Present-day customers demand customization and software systems are no exception. Ensure that the service provider allows for ample flexibility while choosing a childcare software for you or your business. A good brand will always put your needs first and propose a unique product to solve your query. Customization is not a privilege anymore, it's a consumer right.
·

High-value features

Certain brands of reasonably priced and even free childcare software offer additional features of high value. One such product is the CloudBB childcare software, which has an exclusive 'pickup feature' to empower the parent in maintaining accountability of the child's location from the initial pick-up point to the final drop-off. Another noteworthy utility of CloudBB is its ability to connect the parent to the child's day at school through real-time videos, pictures, and notes posted by teachers. Other features like attendance check-in and out, classroom calendars, daily reports and portfolios, billing and invoicing are also important. And that's not all, the platform is designed to suit the client's specific needs, be it for individual use or for an entire learning center, they do it all.
The Final Verdict
In the age where social media plays a huge role in influencing the decisions made by growing children, the least you can do is protect them from physical danger after school. While it may not be the only precaution you may have to take to shield them, a childcare software is undoubtedly your best bet to evade potential danger and optimize child management.
Related Articles
What is Childcare Software and How Does It Work?
7 Best Childcare Management Software 2019
CloudBB Software Was Launched to Help Better Manage and Organize Childcare