Useful Preschool Behavior Management Strategies
October 8, 2019
Preschoolers are the sweetest. They are curious, full of energy, constantly growing and learning. But sometimes, anyone might find this much energy difficult to handle as each child is learning so much and developing at the same time. Emotions are running wild that they are learning to master and understand while learning about human relationships and mastering their environment.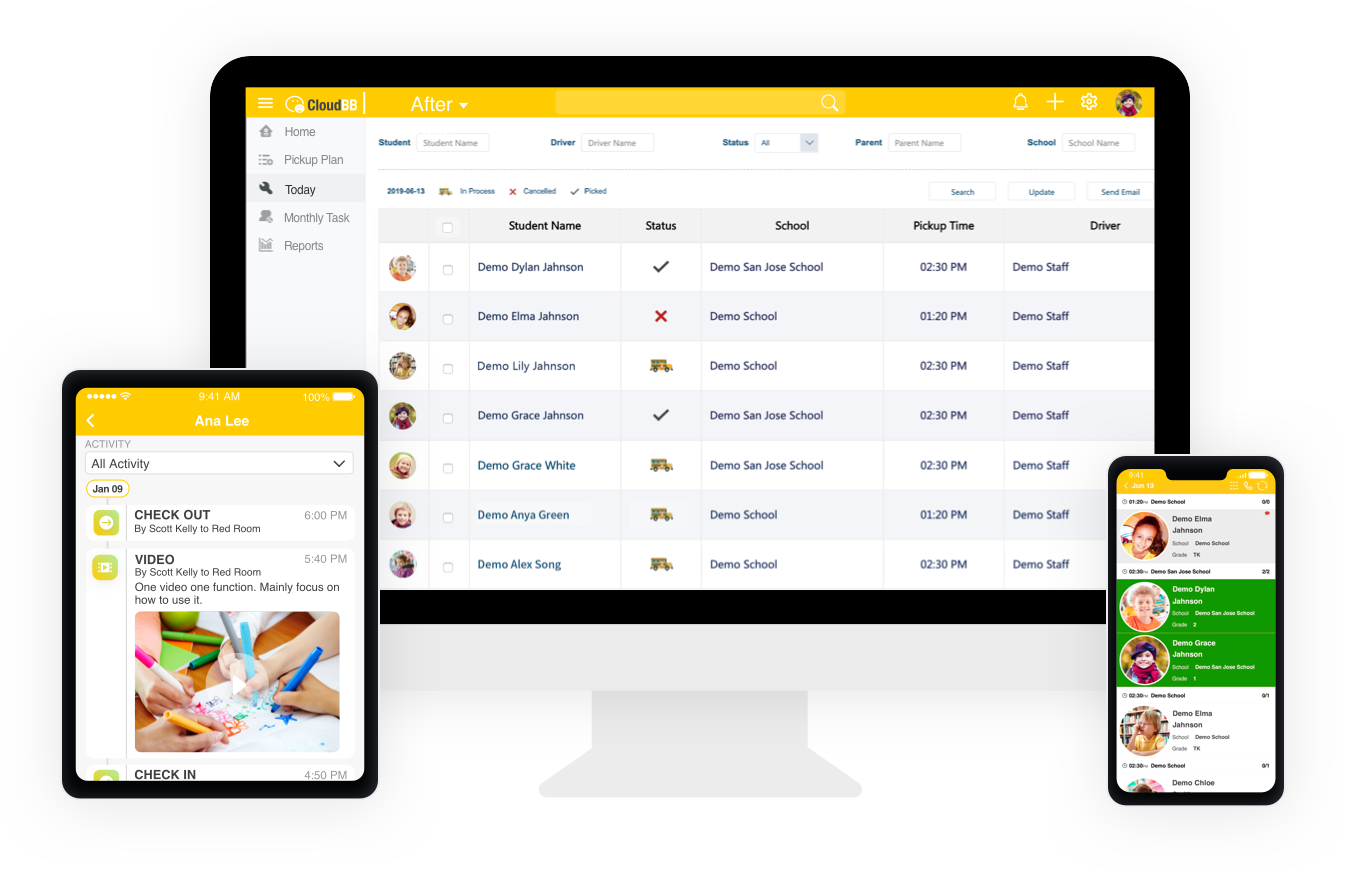 Best Preschool Behavior Management Software
All-in-One Classroom Management Solution

Easy & Quick Message Communication

Digital Preschool Classroom Tracking

Easy Invoicing & Daily Activities Sharing

Powerful Multi-Site Reports
Start Free Trial
Managing preschoolers requires both extra care and attention but also discipline. No matter as a parent or a teacher, guiding children rightly or modifying their behaviors requires a great deal of patience and related professional knowledge. Here are some of the most effective preschool behavior management strategies that you can implement:
1. Apply yourself to acquiring knowledge
Preschool behavior management does not need a lot of trial and error with the right kind of knowledge. As children grow, they search for independence and they look forward to doing things on their own. This brings about new character displays.
As a teacher, use CloudBB and you can always communicate with their parents on how to handle their children when they become a handful. Sometimes even parents are clueless about what do with their children but with a free pre school management software like CloudBB which has an access to data that can give you more information about taking care of your children.
2. Pay attention to triggers
Children also have emotional triggers. When you have children in your care, you must be able to identify and prevent these triggers from becoming a full-scale problem. There are always subtle signs. For example, some children like routine and may get upset when something changes in the routine. CloudBB preschool classroom management software helps you keep track of every kind of activity your children participate in, the timing and overall response of the child.
As an after-school administrator, you need an efficient way and mechanism for what works for each child. You have to be mindful of circumstances that the child may find challenging and find a solution that works. This approach serves as a means of both prevention and cure.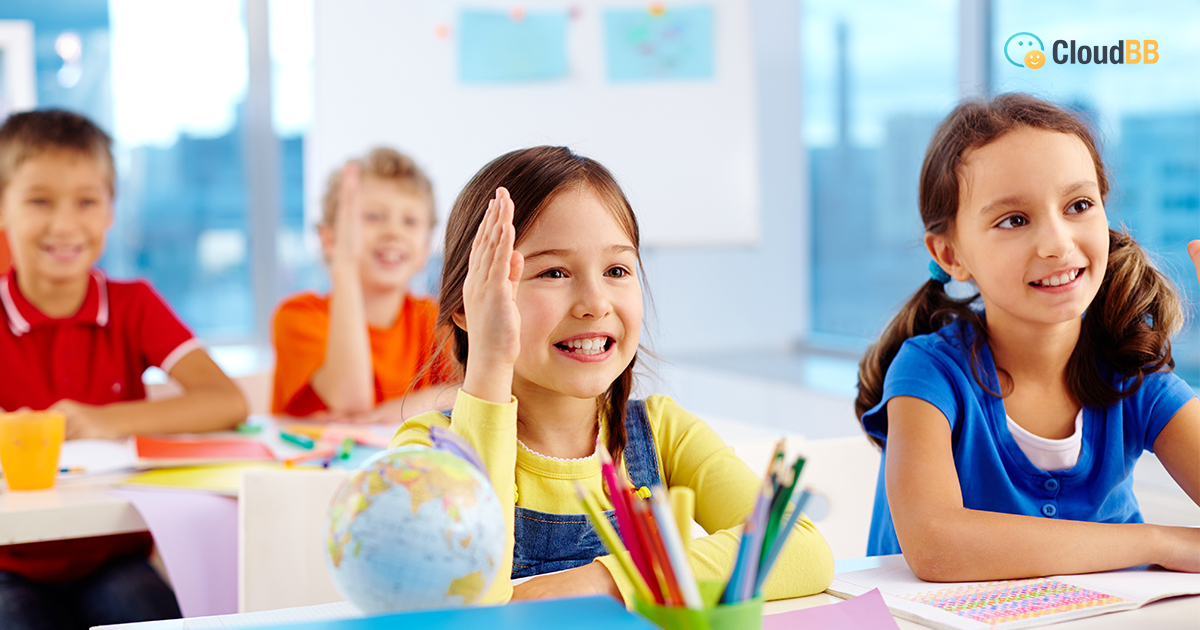 3. Better communication strategy
For any individual, communication is very important. But with 3 to 5-year-old, it requires different preschool behavior management strategies to understand and communicate with them perfectly. Communication should be short, sweet and direct.
When asking children questions, the questions should be direct and short. If it requires offering them options, the options should be limited to 2 or 3 so they do not get confused about what they think is the best for them. Children must know how to choose from when they are little.
When it comes to instructions, make it very simple and clear. Dos and Don'ts are one of the most direct forms to communicate such. You have to do this with gestures too. Some children might need an explanation for the instructions, so, you must be able to explain such in the simplest ways. Please note that the communication between teachers and parents are also essential when conducting preschool management strategies.
4. Reward and support good behavior
Preschool classroom behavior management is a skill but some principles work like positive reinforcement. When children do what is right, they must be awarded appropriately for those actions. By doing this, the child is encouraged to such actions more.
Rewards can include sweet words of affirmation like "Good boy or thank you for helping to put the books back". You could say things like "look how happy your friend is because you share, sharing is good". These words encourage the child to engage in for positive activities rather than causing trouble.
5. Demonstrate important social skills
During these formative years, children must learn the most important social skills, several activities help build such skills e.g. Empathy. The activities can be scheduled into the pre school management software which makes it very easy for you to keep track of every activity. Example of such activities are games that involve playing with other children, handling winning or losing or sharing toys.
6. Emphasize clear behavioral guidelines
In a classroom setting , you should have clear behavioral guidelines that children can recite regularly. This is to mentally reinforce the right responses and actions of children. One of the ways to monitor this is to have sticker charts or stickers given to children when they do what is right.
The stickers can serve as a guide to establishing actions that may be perceived as right or wrong even by the children. With time they know the best actions to take and you can then introduce the charts to other behaviors that need guidance.
7. Address challenging behaviors
Actions have consequences and every child should understand that. Wrong actions come with consequences children may not appreciate but is necessary to foster discipline. Our preschool management software can help after school administrators communicate with parents or vice versa on how best to approach challenging behaviors. Some corrective measures include taking away privileges or putting the child in timeout.
Conclusion
Behavior management is easier with the right strategies. Implementing some of these and monitoring with the right technology just made childcare a lot more interesting. Become part of the CloudBB family today and find a system that works for you.
Related Articles
Top 5 Tips on Preschool Classroom Management
Best Free Preschool App for Preschoolers