Top 5 Tips on Preschool Classroom Management
August 22, 2019
Having a classroom filled with energetic 3 to 6-year-old can be challenging, especially for a teacher that is new in the system. It requires a special type of calmness to properly set up a classroom with preschool kids and have them learn effectively. One of the vital things not to forget as a preschool teacher is that this year is the first encounter at school for many children. Consequently, you must introduce to them the various concepts that will be of good use as they grow in the school management system. To do this effectively, you need to learn some classroom management skills and be tactical in the implementation.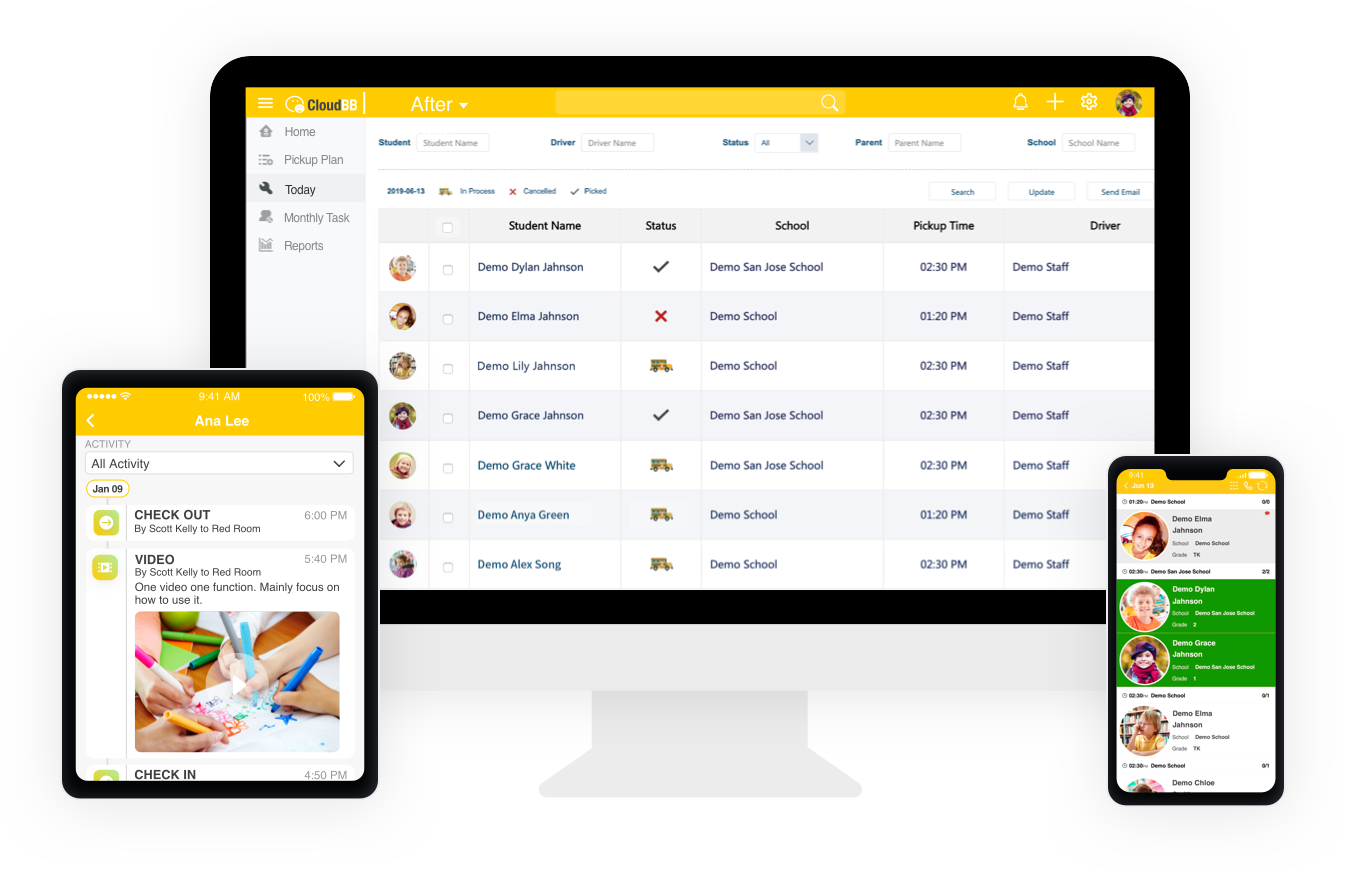 Top Preschool Classroom Management Software
All-in-One Classroom Management Solution

Secure Student Pickup System

Digital Preschool Classroom Tracking

Easy Invoicing & Daily Activities Sharing

Powerful Multi-Site Reports
Start Free Trial
1. Communicate behavior expectations
It is difficult enough to handle the education of a single preschooler, not to talk of having to educate over 20 preschoolers every day and living through it. Hence, it is important to effectively communicate behavioral expectations to the kids and enforce them in a warm, orderly manner. A consistent behavioral expectation is an important preschool classroom management skill.
Equally important, you have to pay attention to each child and know what each child is trying to communicate with every behavior. Preschoolers are in a phase where you can shape their behavior through effective communication and addressing the root cause of each student's behavioral deficiency.
2. Adopt a favorable preschool classroom layout
A preschool classroom idea that has proved to be very effective over the years is the proper set up of the physical to reflect your teaching ideology. The way you set up a preschool classroom is crucial in managing the children and shaping their behavior. Your preschool classroom layout must reflect every step of the learning process you are trying to use on the children.
To begin with, you must put into considerations the amount of space the kids need for transitions. The flow of the space throughout the classroom must be one that helps them easily understand coordination, and the need to always keep things at the right place. You have to consider things like where they'd queue, where they can hang their bags, and the space for play activities. In brief, make sure you optimize your pre school classroom layout for the preschool learning activities.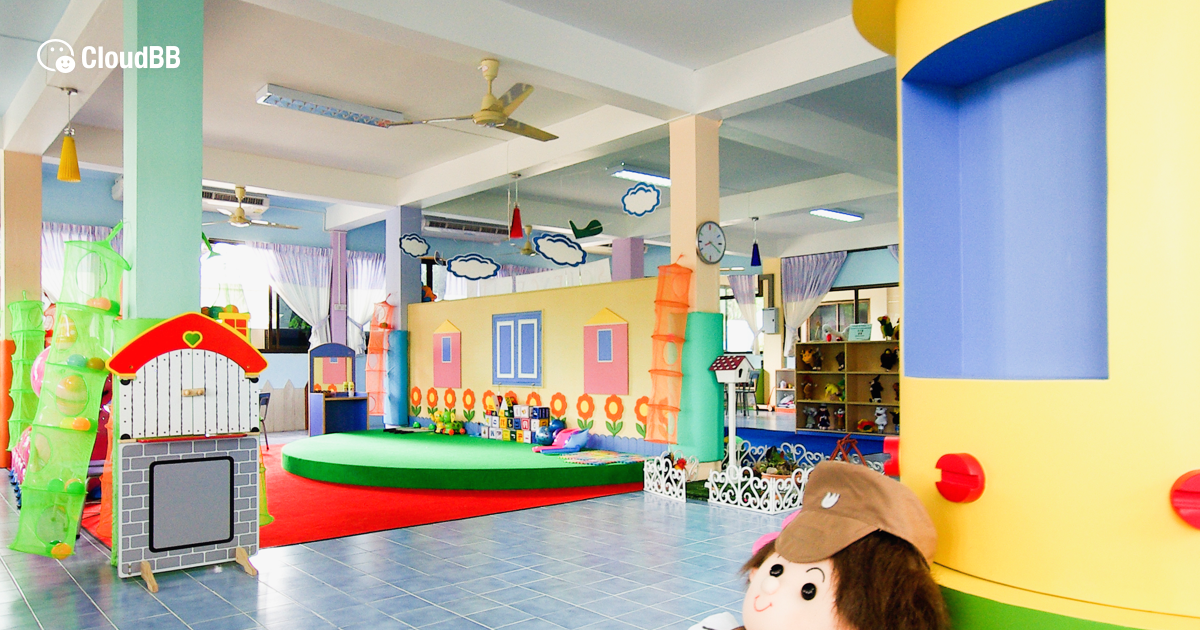 3. Have a transition plan
Transitions are the time between two activities when proceeding childcare management. It is the space of time you have between completing one activity and starting the next one. As a preschool classroom teacher, these periods might be scary. The transition period is one that might come with chaos and lack of concentration from the students.
Hence, it is important to have a transition plan. A transitional plan can be in the form of a song, as songs are one of the best ways to effectively capture a child's attention. Come up with catchy songs that contain words about things they need to learn - this will not only help in the transition period but also contribute to better learning.
Also, you can capture their attention through the simple game routine as kids love games. It can be in the form of a countdown to help them get ready for the next activity. In summary, preparing for the transition periods is a brilliant preschool classroom idea.
4. Create a routine and stick to it
For preschoolers to get used to a routine, it takes time. It is important to have a routine when dealing with preschoolers. Having to follow a routine will create a sense of obligation in them, and they will know what to do with little supervision (which makes the work easier).
More importantly, you have to be consistent with the routine. The easiest way to pass a message to a preschooler is if you are consistent with the message. Consistency is a crucial preschool management skill - it creates a sense of possession of the routine in the children, and they will no longer need a reminder or strict supervision to move to the next activity in line.
5. Use technology to streamline daily activity
Preschool teachers are real-life superheroes. The amazing feat they achieve daily is super cool and should be applauded endlessly. Truly, the joy of watching your student grow and getting better daily is unlimited. However, it's not an easy job to stay on top of everything that is going on in the classroom.
As a preschool classroom teacher, you have to keep a good record of various activities. Some of the activities include mealtime, naps, and other notable activities. You have to do all these if you want to set up an effective preschool classroom management.
Certainly, what you need is a system that will make the job easier - a system that will effectively track activities, record daily reports and observations, as well as attendance and all kind of activities. With this in mind, an app like CloudBB was specifically built to serve this purpose.
CloudBB is an easy-to-use app taking pride in simplifying the job of preschool teachers:
1) CloudBB makes it possible to record and track daily activities in the classroom. It improves efficiency and accountability as you stay connected with parents throughout the day, which will ensure that the parents don't miss out any part of their child's day.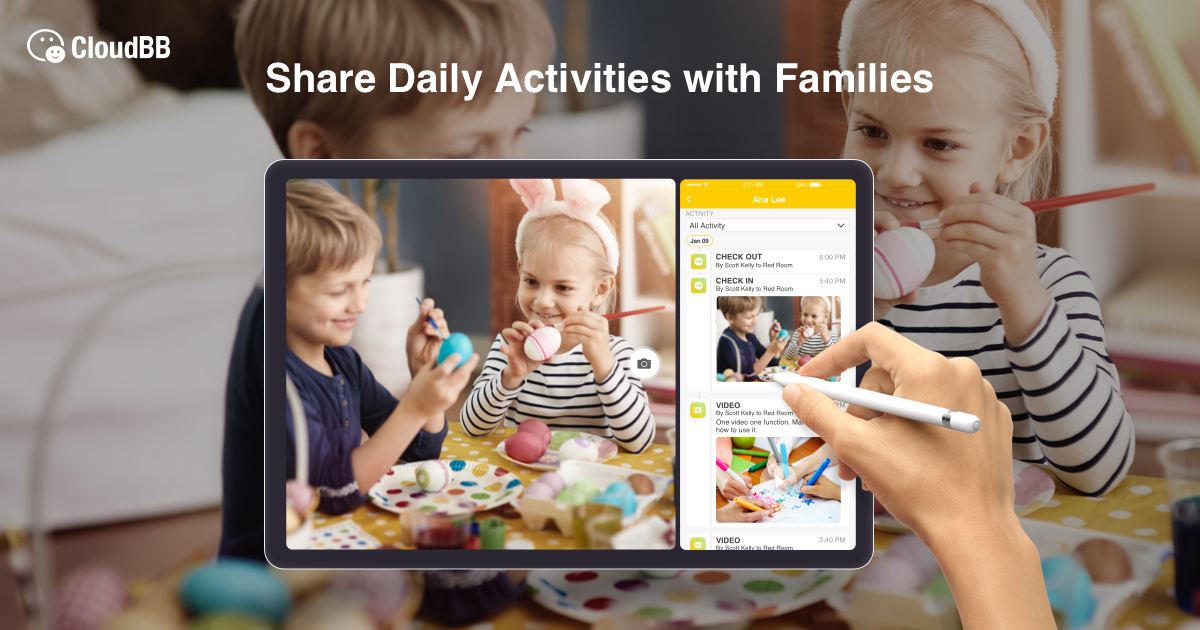 2) CloudBB ensures the secure and prompt pickup of students that are assigned for pickup on the app. The pickup function on the app syncs pickup-info simultaneously between parents, after-school administrators and drivers.
3) CloudBB also helps in tracking payments and setting reminders for outstanding balances. CloudBB provides an easy way to manage student data, lessons and track payments & set reminders for outstanding balances.
4) CloudBB can be adopted to plan campaigns according to enrollment potential and accurately measure ROI so that you can continue to improve your open house marketing strategy. In a word, it is an all-in-one management system that is brilliant for preschool classroom management. Get free sign up NOW >>
Conclusion
Being a preschool teacher comes with so much responsibility and can be sometimes scary. However, with the right tools and useful preschool classroom ideas, you will make your job easier and smoother. Hopefully, after reading these tips and getting CloudBB, we hope that you would have learned a lot on how to manage your preschool classroom successfully.
Related Articles
What is the Best School Management Software?
4 Best School Management Software 2019