How to Use Billing Programs to Collect Payments Online?
December 03, 2019
Why Childcare Centers Use Online Billing Programs?
Just as it is with pretty much every other business model out there, childcare centers rely a great deal on money and financing to keep moving. When you run a childcare center, you will find that in the long term, the bulk of your financing will come from the money you charge for your services.
Now, no one is trying to dictate how much you should charge for the services you render. At the end of the day, that will depend on you. However, what can be helped is the medium through which you actually get this money. Think of it like this; we live in a cashless society now, and it means that no one particularly deals with paper money anymore. So, as a business owner, you need to develop a billing system that makes it easy and convenient for your customers to make payments and get their invoices.
As your business grows, you need a payment system that will be able to handle all of the bills that will be paid from numerous parents all across the country. Of course, the good news is that there are several payment and billing programs that you could use today and get your objectives reached. However, for optimal efficiency, only a few stand out from the crowd.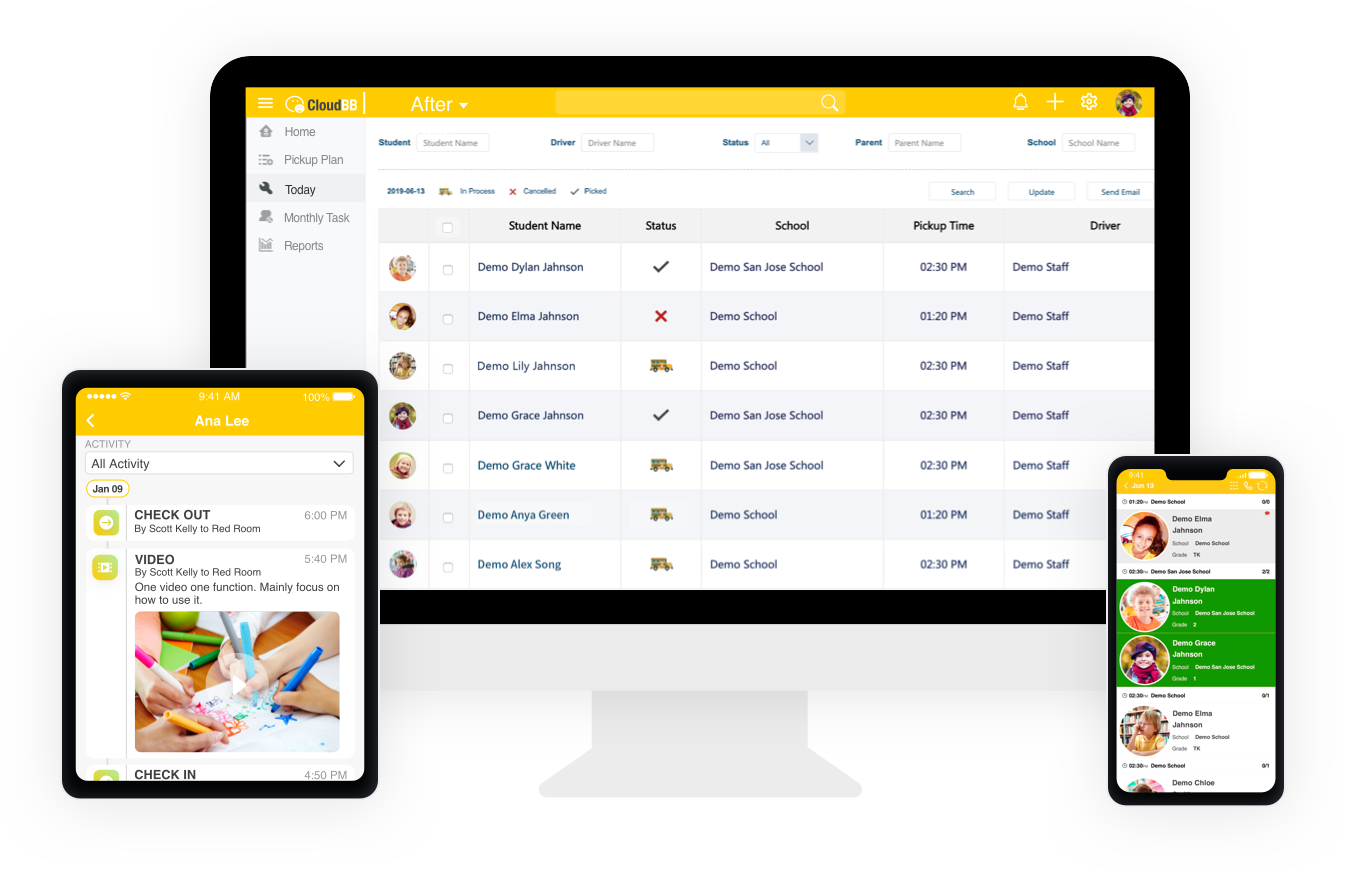 CloudBB- Best Billing Program
Fully Automated Billing Plans

Custom Payment Items

Smart New Invoice Setup

Convenient Bulk Email Bills to Parents

Powerful QuickBooks Integration
Start Free Trial
But...
Why CloudBB can stand out from several billing programs?
CloudBB is an encompassing business management solution that has proven to be a means for childcare business owners to manage everything about their businesses. It takes several aspects of business management and customer relations and puts them in one place, thus ensuring that you can monitor everything that your company operates. One of the difficulties in childcare management is payment and billing. However, CloudBB provides accommodations for that, taking pride in its tuition solution online payments tool which is seamless and effective. With this platform, preschool managers no longer have to stress about sending bills and invoices while parents can also see just how much to pay, how to make payments, and how to receive receipts to confirm that their payments have come into effect.
How to Use Billing Programs to Collect Payments Online?
For childcare companies looking for how to collect payments online, the CloudBB billing system is the most reliable tool out there for better childcare management. Here we take CloudBB as an example to explain how to use billing programs to collect payments online.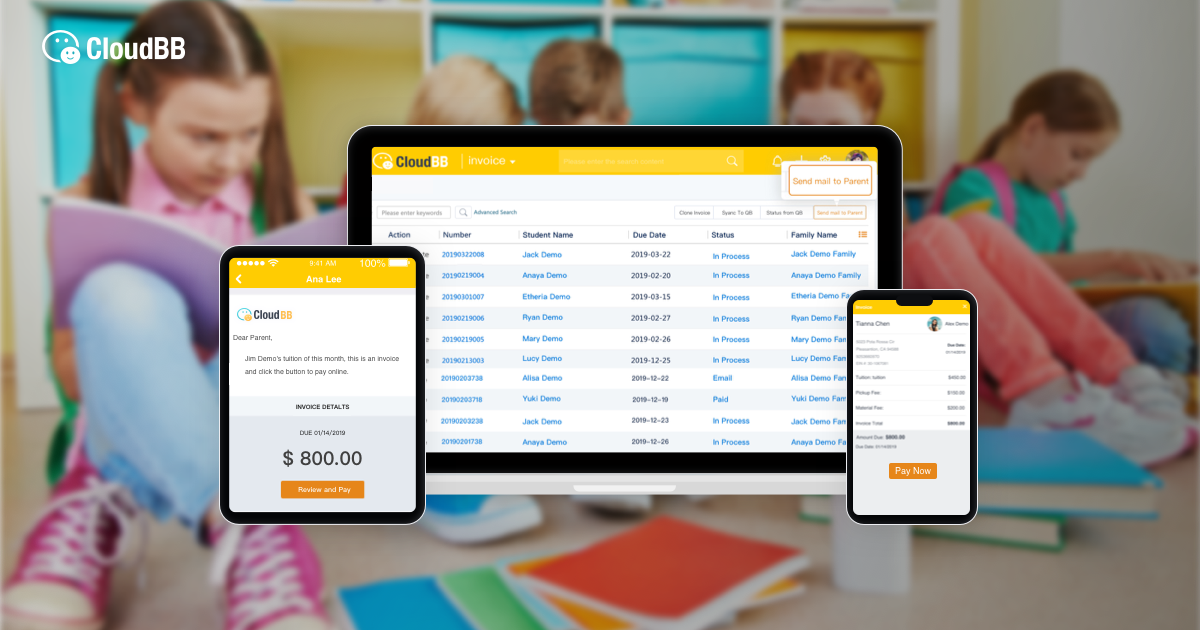 Step 1: Customize
Users are different and their billing requirements differ as well. With CloudBB, you can achieve rich customization to design the billing forms or invoices according to specific needs. Personalized items and rates can be created and chosen based on hourly/daily attendance or/and pickups in a day. Alternatively, you can choose a fixed monthly rate.
Step 2: Set up Bills & Invoices
With CloudBB, you can set up a bank deposit account to help your school or center stay on top of payments, with no need to go chasing parents down. You can create, edit, and delete billing address. Also, if you want to send invoices after the payment, you can set up a new invoice and then input several variables into the invoices, thus helping you to formulate the invoice much quicker. For parents, CloudBB automated billing system provides the seamless payment method that parents have always been looking for. Just log on, get your credit card or bank account information, and make your payment. All can be done even on mobile. It really is that simple.
Step 3: Send Email Bills
One of the biggest benefits of this platform is its ability to send email bills in batches. Thanks to powerful QuickBooks integration, you can synchronize your CloudBB invoices to QuickBooks billing process and keep payment status updated in a flash.
So, once an invoice has been created and approved, receipt copies will be attached to the corresponding emails with the online payment link and then sent to parents in bulk immediately. The automated billing system also shows invoice details and online payment options straight from the email. No need to go far to make a payment. It makes each accounts receivable processing at its peak.
Step 4: Track Status
The moment a parent makes a payment with their bank account, credit card, or any other accepted payment means, their payment statuses will be synced to their invoices and payments in real time. CloudBB is a great innovation for payment in childcare management industry, ensuring that people concerned can seamlessly make remittances for the services you render.
At the end of the day, childcare companies require a billing program and payment solution that will keep their operations lean and seamless. CloudBB proves just this!
Related Articles
CloudBB Enhances User Experience by Updating Billing & Invoicing Feature
Best Child Care Invoice Tools for Child Care Providers