CloudBB Enhances User Experience by Updating Billing & Invoicing Feature
October 29, 2019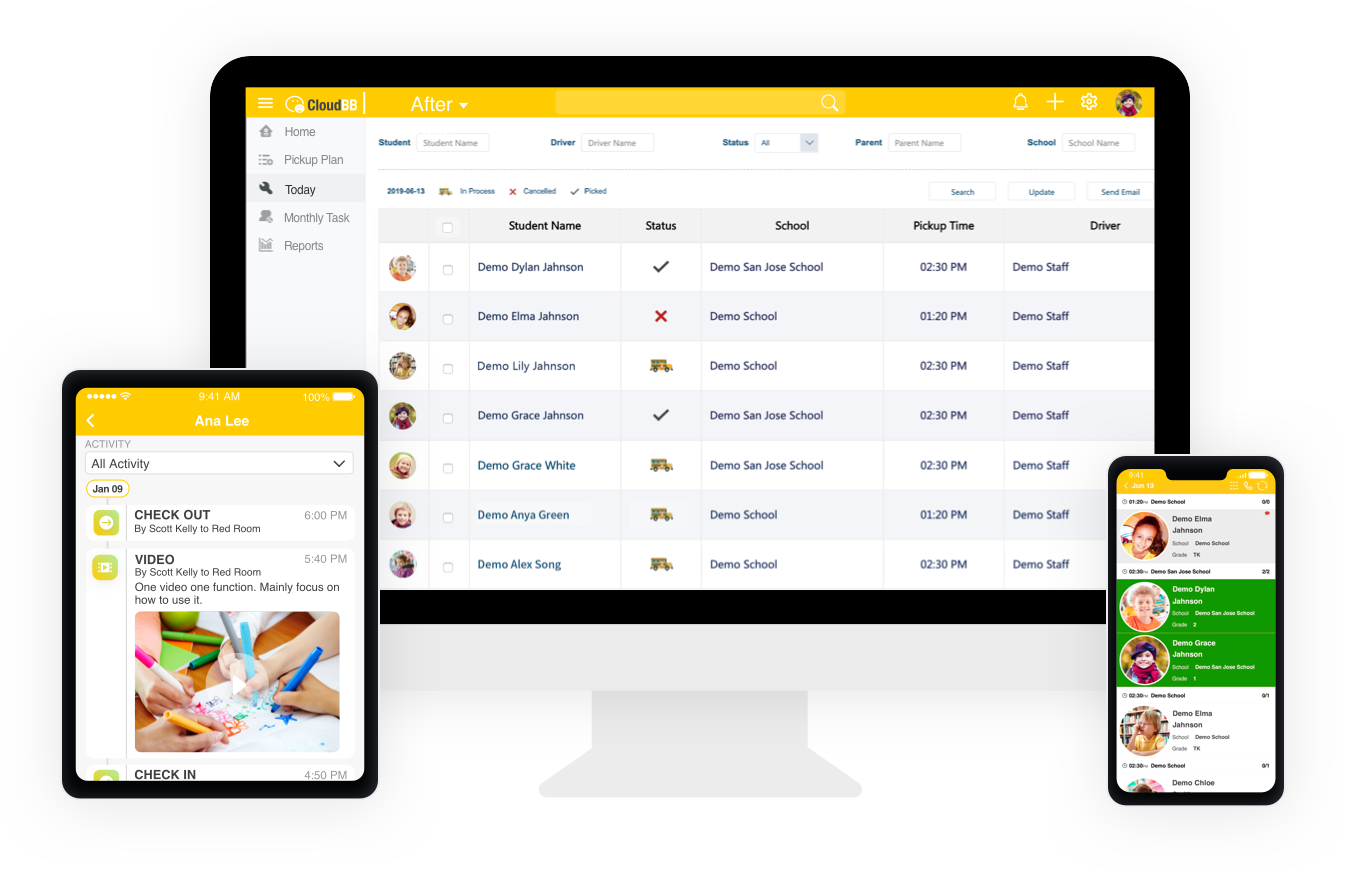 CloudBB- Best Child Care Invoice Tool
Fully Automated Invoicing Plans

Custom Invoice Items

Smart New Invoice Setup

Convenient Bulk Invoices Clone

Powerful QuickBooks Integration
Start Free Trial
We recently update the billing & invoicing feature to enhance user experience in the childcare management process. We always put efforts on the improvements of functions to satisfy more users and better achieve the goal. So is the newest implementation. It greatly facilitates to proceed with the billing task online easily and manage the invoices effectively.
Booming educational economies across the globe has brought in a new wave of consciousness toward childcare management. This has opened several lucrative opportunities for the customer billing management software market, which is aimed at offering its end users a secure way of managing data, bills and statements. The growing number of daycare centers are opting for billing management software like CloudBB to ensure seamless and simplified bill payment processes.
What is CloudBB's Online Billing & Invoicing?
No more chasing after payments. CloudBB provides a way to send non-paper invoices and collect electronic payments in which bills are delivered over the Internet and parents can pay online. The school can send the email directly which includes the payment button and PDF invoice to the parents within the system. Online billing with the fastest payout timelines definitely facilitates to get the payments automatically safe and secure. Never miss any payment and boost business productivity by using BB School App!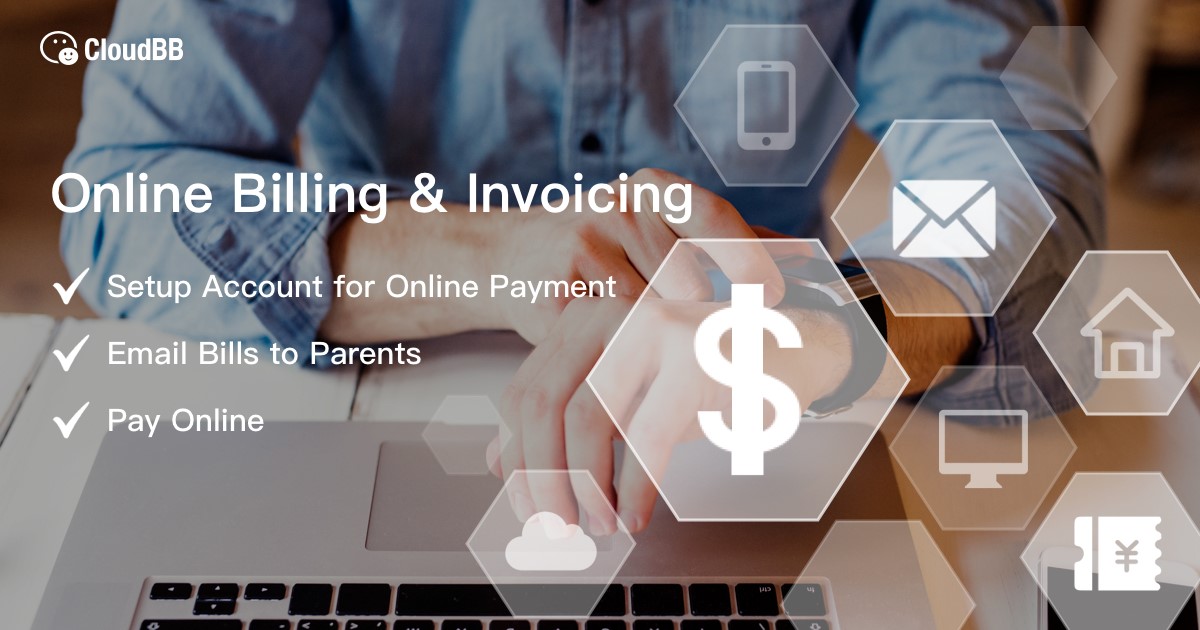 Highlights of this feature include:
• Rich Customization
Rich customization is available to each user. Create personalized items and tailor the invoice to specific schedules. Alternatively, users can also make full use of the templates. With flexible options, users can choose rates based on hourly/daily attendance, pickup in a day, or users can choose a fixed monthly rate. No matter which way the user chooses, the powerful formula will still simplify each process. Besides, users can set an expiration date for online payment when necessary.
• Smart Setting Options
Taking pride in its smart billing and invoicing feature, our CloudBB childcare management platform now proudly offers more setting options to the users for various needs.
For Schools: It allows school users to set up a new invoice quickly, embed any desired items flexibly and even add special discounts or subsidy programs to the invoice. Users can also select individual or groups of students to specific invoices. Then, CloudBB will automatically calculate the total amount in the invoices.
In the updated version, surprisingly, multiple smart setting options are also available when setting up an account for online payment. It is convenient to set up school info, add bank deposit account, create, edit, or delete billing address, etc. All these perfectly optimize each accounting experience.
For Parents: It even allows parents to make reliable payments straight from the mobile devices using the credit cards or bank account handily. What parents merely need to do is set up the bank deposit account to help the related school or center stay on top of payments with no need to being urged to pay again and again.
• Convenient Mass Email Invoices to Parents
Undoubtedly, this is the biggest highlight in this update. By eliminating the need to send invoices one by one from scratch for repeated billing cycles, users can save much more time and energy than ever before. Users can utilize the built-in email templates which include the online payment link conveniently. Once users have created invoices and submitted for approval, mass invoices will be attached to the corresponding emails automatically and the emails will be sent to parents in bulk directly. Invoice details and online payment button will be shown clearly in the email field. Adopt a paperless way and go digital!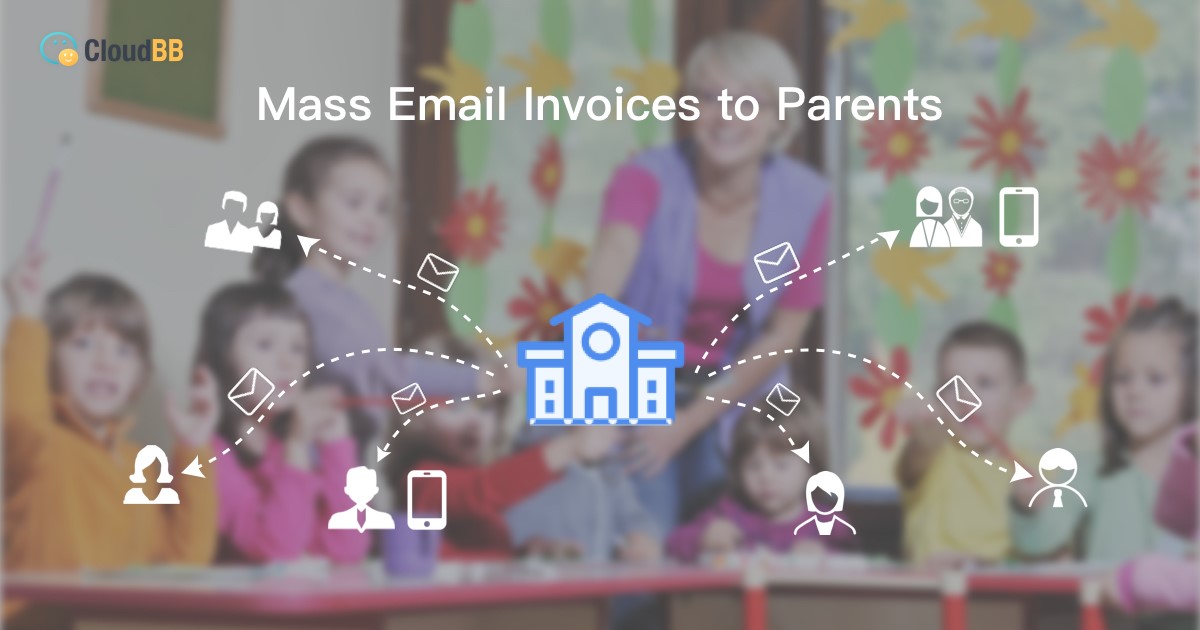 • Powerful Online Payment Receiving & Status Tracking
Payments will be received synchronously as long as parents pay via bank account, credit card, or others by simply clicking the payment button in the email sent before. What's more, the payment status will be seamlessly synced to the invoices automatically, contributing to a better understanding of the whole receivables.
With its aim of providing easy, reliable and affordable childcare management solutions to all of the users, CloudBB has moved another step forward by improving its advanced billing and invoicing tool. It is no longer unpractical to create paperless PDF invoices, receive and keep track of payments, and do your business accounting and calculate taxes within a handy system.
"No one would like to be obsessed with the complicated invoicing and billing process, no matter schools or parents. We always prefer delivering better user experience- what they need and what they value. This is also our explicit original intention of updating this feature- all you can do online within an email easily." said Martin Sun, the founder of CloudBB, "Once you establish this automated and productive process for billing and invoicing, you can focus on all the other important aspects. Work smart, not hard."
For more information please visit https://www.cloudbb.com/.
About CloudBB
CloudBB, the leading provider of child care management software, comes with a lot of powerful features to run your daycare center, after school and summer camp in an innovative and efficient way.
Student Pickup Management System - a reliable pickup management system that provides the much-needed transparency and security to bridge the gap between student whereabouts, staff members, drivers and parents.
Childcare Management Software & App - the most comprehensive all-in-one integrated solution to streamline every process and provide the crucial transparency for everyone involved beginning with initial enrollment, to the pickup process of students, to sign in-out, to parent connect, and to the final invoicing stage.
More and more after school and childcare programs adopt CloudBB as the ultimate software to handle many of the logistical nightmares and improve childcare management.