5 Free Online Class Registration Software
October 25, 2019
Online class Registration software computerizes the process of registering for educational and training programs and courses. So many cloud-based solutions have been made available to choose from, with each having different pricing options.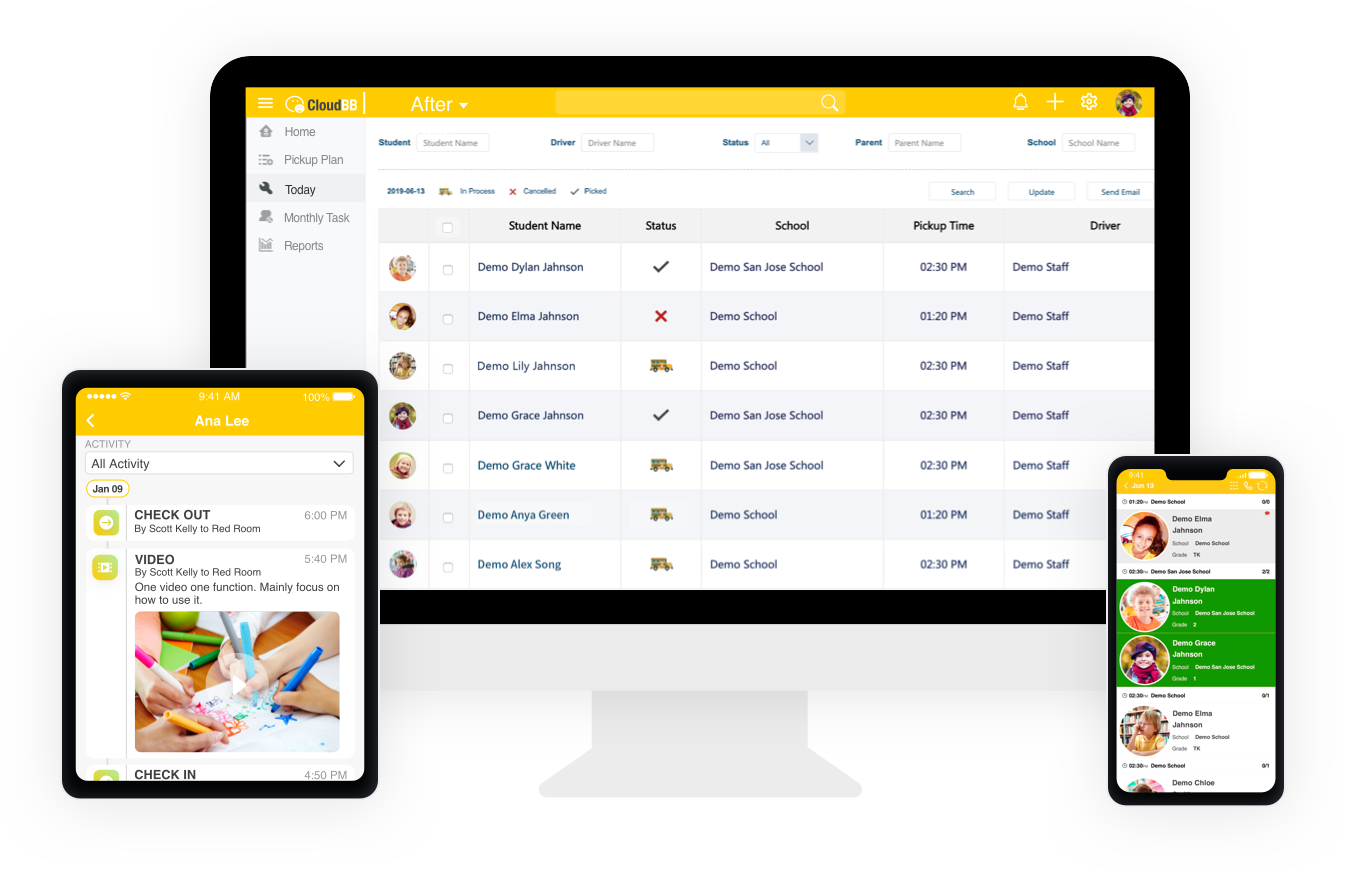 Best Free Class Registration Software
Custom Online Registration Form

Secure Information Collection

Real-time Class Listing Updates

Convenient Enrollment Data Entry

Easy Enrollment Pipeline Management
Start Free Trial
There are several benefits of utilizing an online class registration software and these include the following:
1. Increased attendance: due to the speed and the convenience that online registration offers;
2. Increased revenue: the increased attendance, the convenience, and the 24-hour availability contributes to this effect;
3. Helps to eliminate errors;
4. Saves time and money;
5. Increased customer satisfaction.
An amount of class registration software is in the market today with various pricing plans and features. This article draws light on 5 online class registration software free for users like CloudBB.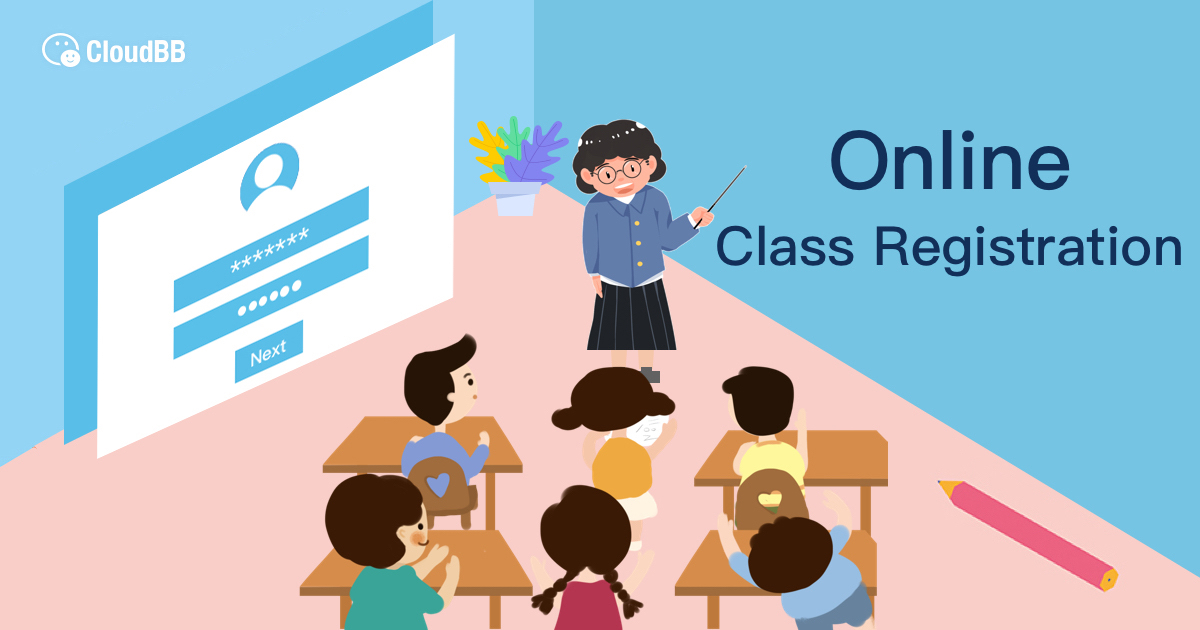 No 5. Student Manager by ACEware systems
Student Manager, by ACEware, is a piece of online class registration software that offers quite accessible and affordable course management and registration solution. It includes integrated tools for data-driven and targeted marketing, online registration, class scheduling, customer relationship management, instructor contracting and payment, and efficient reporting capabilities for data analysis.
ACEware Systems, Inc. provides brilliant course management and student registration software for continuing education, workforce training, community education, and career centers.
Features:
- Management of courses, registrations, and payments through an online portal.
- Integrated reporting system with statistical analysis tools.
- 24/7 access for students and instructors, from any device.
- Support for memberships, certificate programs, donations, and others.
No 4. ClassByte CPR course Management by ClassByte
ClassByte is another online class registration software system that includes online student registration and easy course tracking. Users get to easily manage their course workflow, card printing, student reminders, electronic rosters, payment processing, and other important processes very smoothly and effectively. Their cloud-based software is user-friendly and easily integrates with the user's current website.
Features:
- Management of courses, registrations, and payments through an online portal
ClassByte has an automated workflow system that assigns all registered courses a status. This way, everyone knows where every course stands and which ones need attention. Also, this system allows for customizable, automated system emails to be sent out for student registrations and student class reminders such as 7-day and 1-day instructor class reminders, instructor certification expiration reminders, student certification expiration reminders, and more.
- Unrivaled data security
The client's data are not stored in a single shared database. Each Client has his/her isolated database. This data is also backed up nightly even the backup has a backup.
No 3. Reg4Class by hitcode
This Online Class registration software free is also a tutoring management software that supports tutors and teachers with class scheduling, student management, and attendance recording.
Features:
- Online registration, Class Scheduling and Tutoring Software. Reg4Class allows private tutors and teachers to manage their students, locations, classes, schedules, and finances online.
- Users are allowed to set their class hourly rates, add students, create lesson schedules, record attendance, and keep track of finance balance.
No 2. ClassTrack by RecSolutions
Class Track is another useful free online Class Registration software that offers Online Registration, Class Scheduling, and Participant & Instructors Management.
Features:
- Online Registration
With ClassTrack, you can offer online sign-ups for your class sessions. Dates for sign up can also be specified. Special "early bird" discounts and even "late fees" can also be setup.
- Class Scheduling
ClassTrack allows you to set up and schedule classes in the online system. This system allows one to schedule the locations, dates, and times for each class session.
- Participant Management
ClassTrack offers you the flexibility to either accept registrations for anyone in the world, or only those members considered as being "eligible" by your membership database.
No 1. CloudBB by CloudBB
This free class registration software is on the top of the online class registration software list. It is a cloud-based after school management solution with student registration, student check-in/check-out, class enrollment, driver pick up scheduling, etc. that assists child-care centers and other educational institutions.
CloudBB was developed with a lot of powerful features to run your daycare center, summer camp and after school programs in a well-organized and innovative way.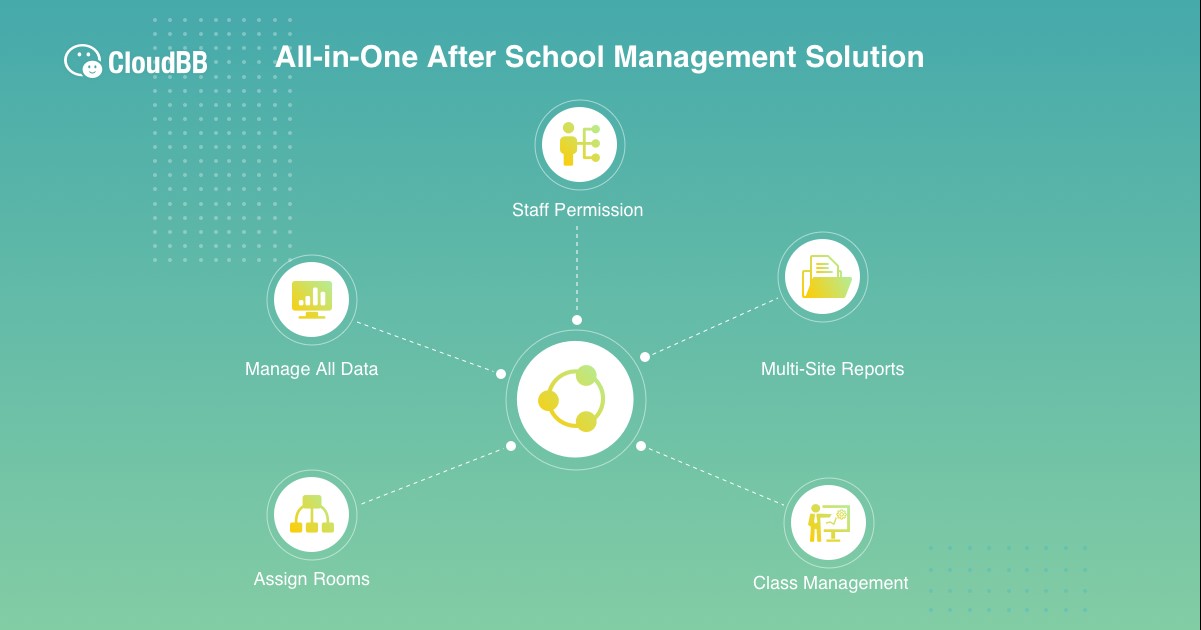 Features:
- Custom Web Registration Form
With CloudBB, a custom online registration form can be built and displayed on your website! These forms would include data such as student information, tuition, parent information, pickup services, after-school programs, or any other detail that you think is necessary. If, however, you already have an existing registration form, then this form can be integrated your to CloudBB quickly and quite easily.
- Online Parent Registration
This feature of CloudBB allows parents to easily and comfortably enroll students online at your school! Parents only have to simply enter their contact information, add children connected with their families, and begin enrollment as required. The CloudBB free class registration software would then take care of the rest and remove the need to repeatedly fill out the same contact information for multiple children under the same family for better parent connection . CloudBB basically makes the enrollment process much easier.
- Class Listing
With the CloudBB software, class listings can be updated instantaneously based on the programs so that parents/families can view the information in real time. Children can also be registered anytime and anywhere on a computer or on a mobile phone flexibly.
- Enrollment Data Entry
The time spent manually entering enrollment data is reduced to the barest minimum on Cloud BB! Information inputted by parents during the enrollment process would get imported into the CloudBB system automatically. Staff can manually enter enrollment information on the Online Registration page or even bulk upload students using an Excel document.
- Manage Enrollment Pipeline
As new parents apply for your school or program, a need to keep track of which stage these families are in the enrollment pipeline arises. CloudBB helps you to move potential enrollments between different funnels and understand how the pipeline is growing. It is possible to manage your enrollment pipeline, forecast its growth, schedule enrollments, and increase the enrollment volume; all in one software!
We consider it the ultimate free management software designed by educators for an effective and well-organized online class registration.
Conclusion
The technology used to be expensive and time-consuming, but not anymore. Ensure to take advantage of these free class registration software to improve your user's experience and to also make life easier for the organizer.
Related Articles
Best Registration Software Free List
Types of Child Care Registration Forms