Best Registration Software Free List
October 15, 2019
Childcare centers often encounter problems in the registration process, required to enroll children. The paperwork is seemingly overwhelming with a lot of factors to put under consideration and a lot of minute details to give attention to. However, free registration software has been developed to make things easier, faster and cheaper, with less administrative costs. Options like CloudBB, Amila, Himama, Kinderlime, Daily Connect, and Childcare Manager have proven to be the best free online registration software for childcare centers and other businesses.
Let's have a look into what they offer.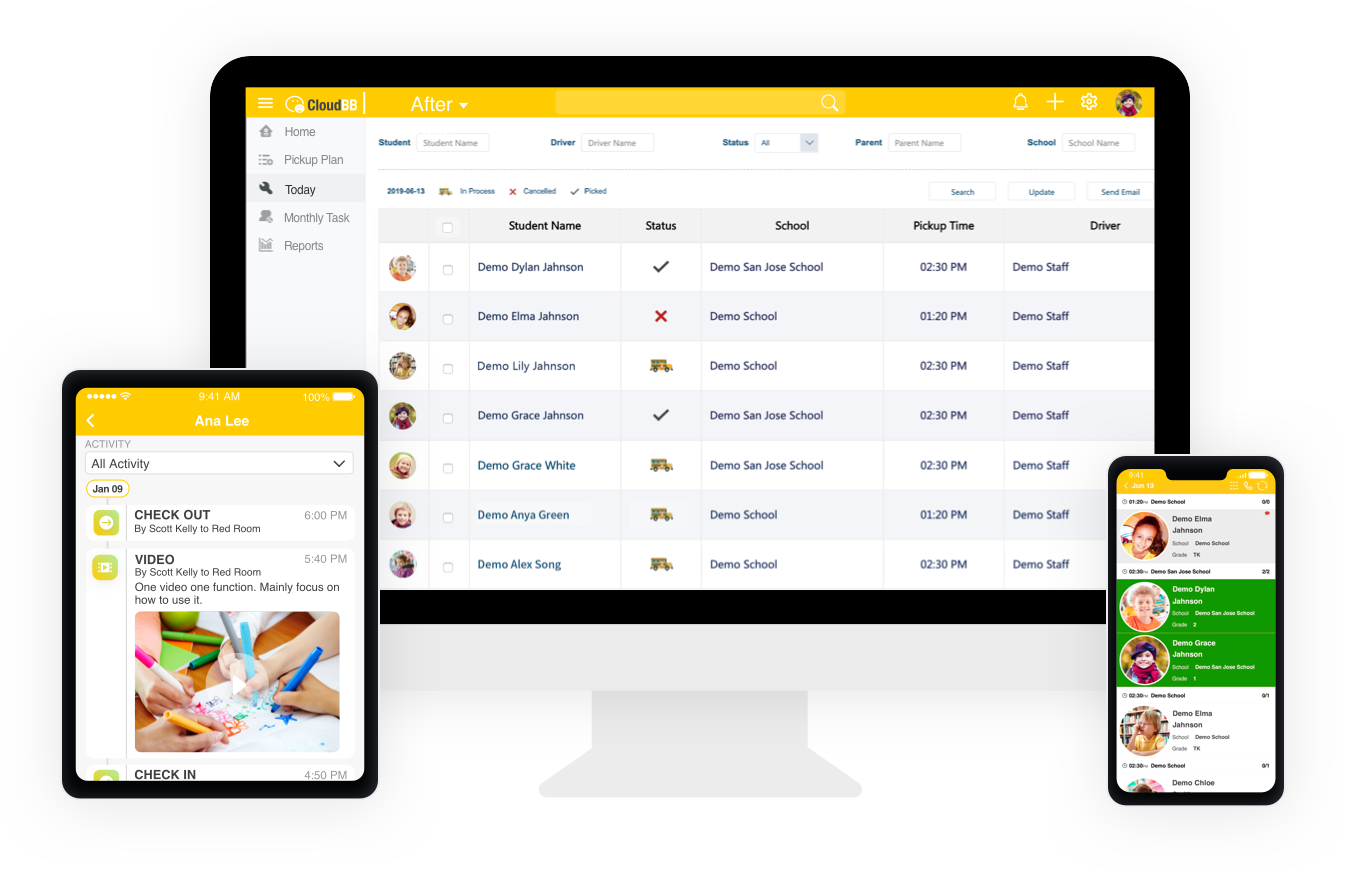 CloudBB- Best Free Registration Software
Customizable Registration Form

Real-Time Class Listing Update

Easy Online Parent Registration

Simplified Enrollment Data Entry

Effective Enrollment Pipeline Management
Start Free Trial
1. HiMama
HiMama is known to be an effective cloud-based childcare management solution that helps childcare centers, as well as professional, manage their business routines which encapsulate parent0teacher administration and a lot of other things. HiMama offers an activity and meal tracker, calendar management, application SMS notifications for parents, online registration, and real-time photo and video uploading capabilities, document management, live training for staff members and the ability to import data from external sources.
Its features include staff attendance management, lesson scheduling, and customizable report. HiMama manages and stores communications between administrators and parents via industry-standard SSL encryption technology. Price is a big obstacle to using this app because its protocol ensures that you pay in advance and not monthly.
2. CloudBB
CloudBB is a piece of online registration software free for each user, which is reliable, fast and efficient. It provides a secure way for you to capture your web visitors to convert and track them until they have enrolled. With the online registration system CloudBB offers, you can track all your enrollments in a place through the following features:
• Custom registration form
This allows you to build a custom web registration form which captures all necessary details such as after-school programs, pickup services, tuition, and other important details.
• Online parent registration
CloudBB eliminates the strenuous work involved in repeatedly filling the same contact information for multiple children under the same family; it allows parents to easily enroll multiple children.
• Class listing
Class listing is worked on and updated in the real-time base through its BB School app
• Management enrolment pipeline
This feature enables you track enrolment stage and manage your pipeline.
• Minimize enrolment data entry
Through this feature from CloudBB, you will enjoy automatic creation of enrollments in your system. It makes your registrations and enrollments a breeze. You can also integrate your website and registrations forms with CloudBB to minimize enrollment data entry.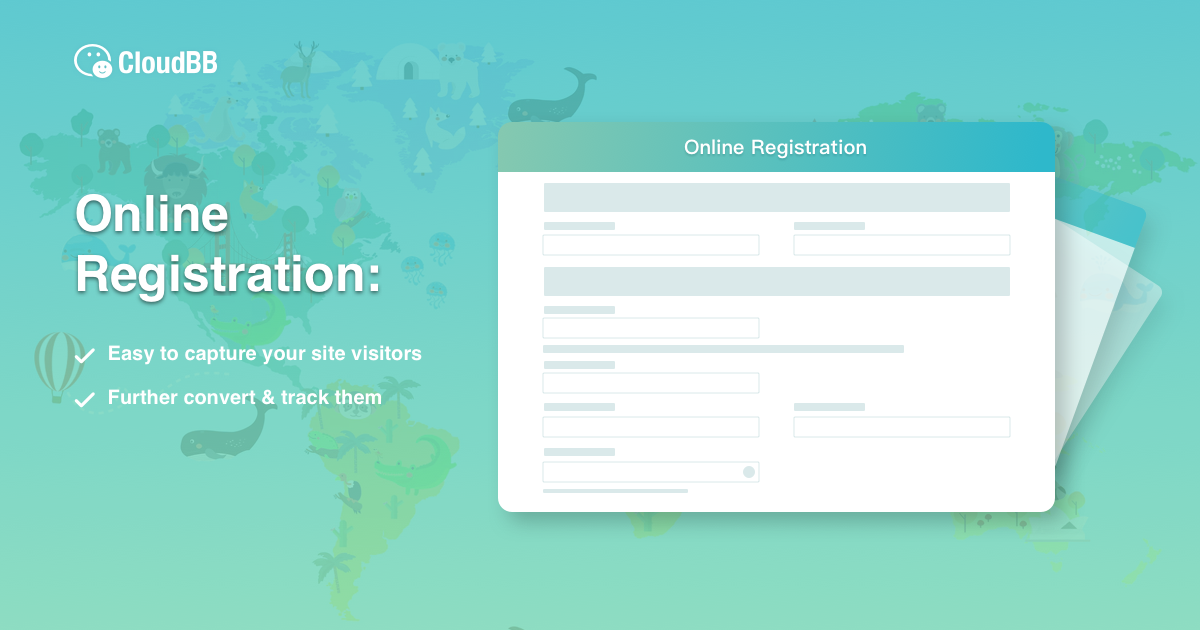 3. Amilia
Amilia is an online registration free app available online. It also offers client membership management solutions. It helps businesses connect with their members through registration management and a myriad of other activities such as billing and fundraising activities. It is suitable for schools, clubs, camps, associations and other membership-based organizations.
Creation of online stores and selling membership plans or products are the one thing Amila helps businesses do. It also helps receive online donations from members. Through Amila, users can create online registration forms for classes and share information with their target audience. There can also be a restriction of the registration process to prevent over-booking. The platform captures member information collected through registration forms and automatically creates a client database.
Though Amila, businesses can send both masses and targeted individual emails with important information encapsulating membership renewal dates, promotional activities, upcoming events, and other general announcements. However, Amilia is a little pricey and customers have complained of subtle problems when you need to talk to someone from technical support.
4. Kinderlime
Kinderlime is a cloud-based childcare platform which is also regarded as a piece of registration form software. It is suitable for daycare centers, and after school programs. With Kinderlime, you can access attendance, parent communication tools and photo sharing, tracking, billing, reports, and a staff time-clock.
The platform can be used to manage multiple locations, as a matter of fact; administrators can manage access levels for their workers through Kinderlime.
Check in check out sheets on iOS devices, maintenance of pickup authorization list, and collection of signatures can be accessed. Parents can receive pickup notifications, and users can run reports on attendances and absences. Features to support management of staff data, as well as communication between teachers and the front office would have been great.
5. Daily Connect
Daily Connect is a free online registration app that helps businesses manages communication between parents and childcare centers. It offers the following; billing, text messaging, online registration, daily reports, and immunization records.
Daily Connect's sign-in kiosk enables the collection of attendance of classroom teachers as well as directors in a centralized platform. Parents can also be notified about important events via automated emails and push notifications. It also enables the generation of reports on classroom activities on a daily, monthly and weekly basis.
Daily Connect comes with tools, which allow directors to manage roster, classrooms, and teachers. However, this app does not allow you post videos, which is not convenient for users to share children's daily activities.
6. Childcare Manager
Childcare Manager is a childcare management software solution which helps the connection of parents and childcare centers. Its features include; attendance management, contact management, online enrolments, tuition collection, and accounting. The solution can also be deployed on-premise to manage small as well as large center.
Childcare Manager is subdivided into My Center, Family Center, Child Center, Accounting Center, Other Payor Center, Employee Center, Report Center, and Lead Center.
Childcare Manager offers integration with QuickBooks for exporting transactions and effective services. According to some user reviews, unluckily, childcare manager operates unidirectional workflow.
To boost registration in childcare centers, the following should be considered.
• An online registration software like CloudBB should be used.
• A platform enabling the synchronization of the custom registration form.
• Online parent registration should be strictly adhered to.
• Sign-in Kiosk should be enforced.
• Management enrolment pipeline should not be neglected
With the free online registration apps reviewed above, not only will the registration process become easier, but more results will also be generated in lesser time.
Related Articles
4 Best School Management Software 2019
Best Free Membership Management Software