Best Free Preschool App for Preschoolers
July 26, 2019
Preschool teachers and parents of preschoolers do a lot of work. Preschool teachers are real-life superheroes. Having to manage 3 - 4-year-olds is no easy feat; it requires a level of calmness and proper planning to successfully manage preschoolers.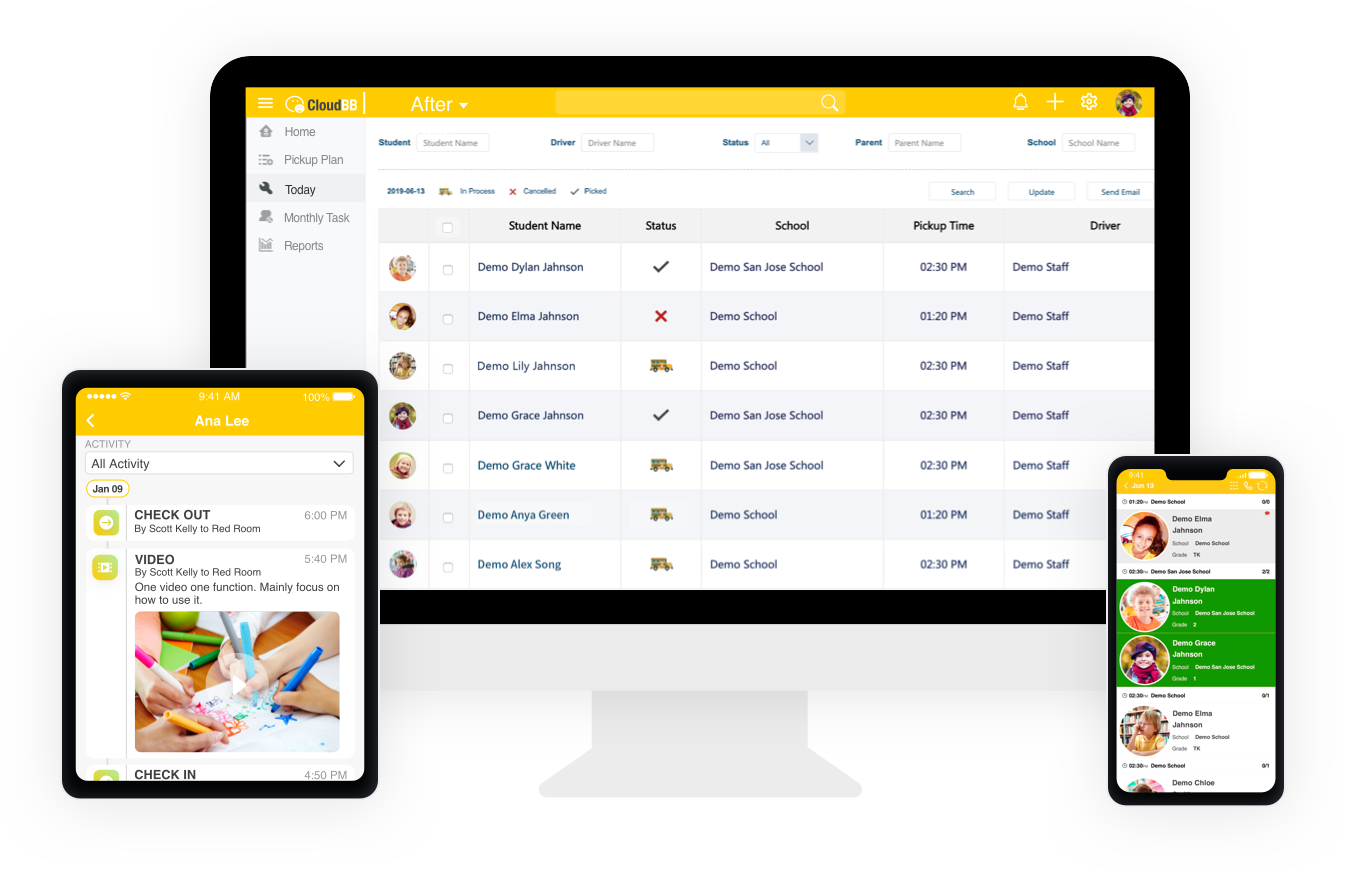 CloudBB- Best Free Preschool App
Effective Online Registration Form

Secure Student Pickup System

Digital Attendance Tracking

Easy Invoicing & Daily Activities Sharing

Reliable Open House Planning
Start Free Trial
One of the perks of living in being in this generation is the ease technology has brought for us. You can do so many things if you are digitally savvy. One of such benefits is the creation of preschool apps - you can now find apps for preschoolers, preschool teachers, and parents of preschoolers. These apps help to ease the job of preschool teachers and parents, as well as create enough fun for preschoolers.
Here are some of the best free apps for preschoolers management.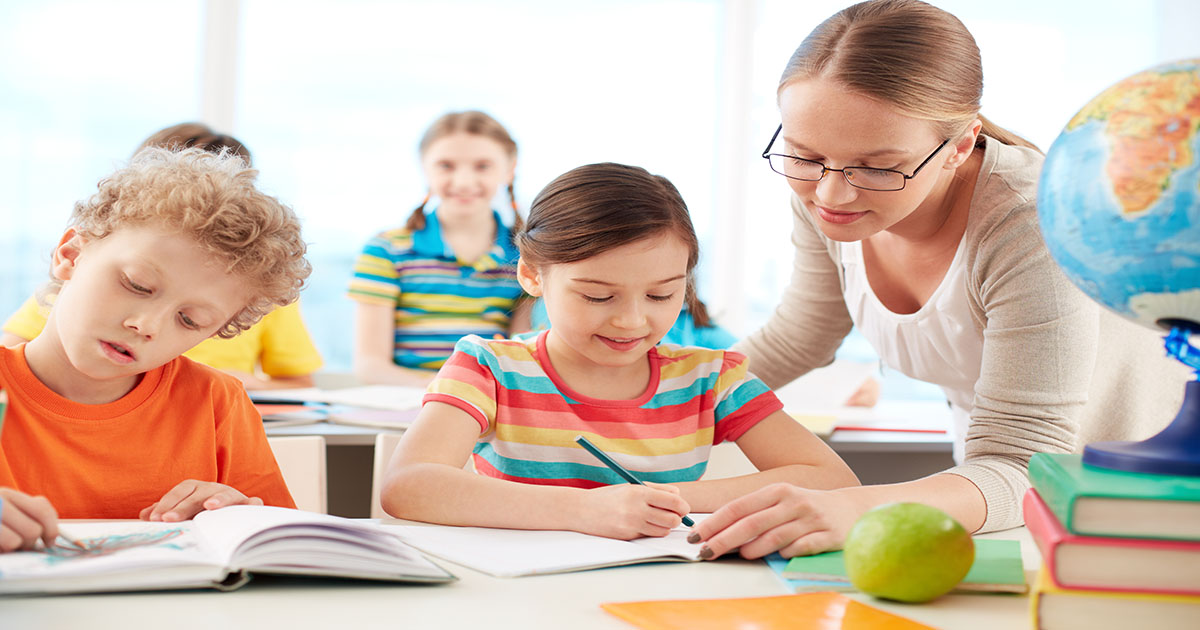 Sandbox
Sandbox daycare software helps users manage their center operations by assisting them in automating functions such as record keeping, payment processing, managing attendance and handling communication with parents.
Features
- Online registration
- Child immunization reminders
- Online payments
- Billing and payment processing
- Automated billing mode
Pros
- User-friendly
- Record keeping
- Payment processing
- Communication with parents
Cons
- Occasional app freezes and slow speed
- Errors may occur if children share the same name
CloudBB Childcare App
The CloudBB childcare app is designed for after school and childcare center educators. It is an app designed for the effective running of day-to-day activities, as well as the safety of the children. The CloudBB childcare app secure student pickup system ensures that students are picked up safely and promptly.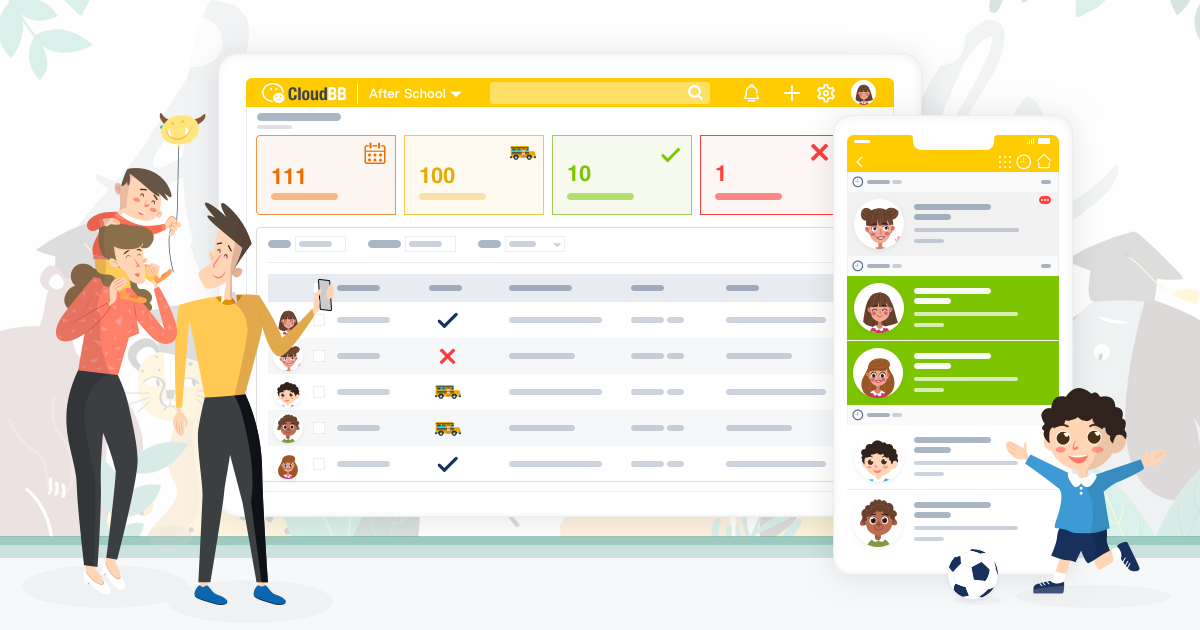 Features
- CloudBB makes it possible to fasten the online registration and enrollment process for preschool centers by minimizing enrollment data entry. It is more accessible to check-in and out with the app for parents and guardians of the preschoolers as they can complete check-ins within seconds.
- For parents, CloudBB preschool app helps you to keep a tab of your child's day, as the teachers can share student activities and precious moments via the CloudBB app.
- What makes the CloudBB one of the best preschool apps for educators is the improved efficiency and accountability it brings into the whole process. Features like online registration, invoicing, open house planning & marketing, secure pick-up process , check in-out systems, parental portals, activity feeds, etc. are available to improve your preschool management.
- CloudBB childcare app offers a customizable platform where you can simply drag and drop applications to manage your school's information. You can create new objects, rules, fields, and workflows easily.
In a word, CloudBB must be the best free preschool app for preschoolers you can find out around, as it makes preschool management a breeze.
Pros
- Save time on data entry
- Multiple useful and practical features to simplify the management process for preschoolers
- Easy to use and manage
- Seamless connection among the stakeholders
- Do more than just enrollment
- Free trial version and free sign up available to cut the cost
EZCare
EZCare, a childcare tool, comes with different functions such as scheduling, billing, enrollment, and parent engagement. It has a parent portal and mobile app to help family engagement. It is an app that manages all your time-consuming administrative tasks and enables you to focus on other things. EZCare can help you enhance your programs, boost enrollment, as well as help your staffs in getting their job done.
Ezcare is one of the preschool apps that can help you with record keeping, accounting, and a host of other functions related to childcare.
Features
- Registration and enrollment
- Online billing and payment processing
- Payment Portal
- Scheduling and attendance
- Data management, reporting, and accounting
Pros
- User-friendly
- Great customer service
- Online payroll, registration, e-payments
Cons
- Its add-on features require more payment from users
- Is unstable, especially the reports feature
Kinderlime
This preschool childcare app is good for after school programs , daycare centers, and many things related to childcare. It is one of the best iPad apps for preschoolers, and you can also find it on android devices. It can be used for sending videos, newsletters, photos, and other types of messages you want to send to a parent or guardian.
Features
- Staff Timececard that can be automated to payroll
- You can digitize your sign-in and sign-out with a one-touch mobile solution for staff and students
- Used to track staff time clock and connect them to payroll easily
- Used for parent billing, as parents can pay online with low transaction fees
- Capture daily activities of preschoolers and send message to parents, maintain a good connection with the parent
Pros
- Great customer service
- User-friendly
- Parents get alerts about the daily routine of their child via email
Cons
- Sign-in and sign-out corrections can get tricky
- Not enough features
Benefits of Using Preschool Apps
It is not easy to keep track of preschool students without a high level of coordination. The introduction of some preschool apps has helped preschool teachers and educators to now manage activities around the class/school with less stress. Incorporating digital activity planning will make the job more straightforward and easier to manage.
Also, numerous apps that have helped teachers in developing new teaching methods that have proven effective in the student's learning process.
Another benefit of preschool apps for educators is easy documentation. There are so many observations that need to be recorded daily, the introduction of childcare apps has made it possible to be more accurate with the reporting and documentation. All you need to do is a few taps on the app to record and document these observations.
With childcare preschool apps, it is also easier for child care managers to send billing and get payments from parents, as It is an automated process that requires no stress from both sides. Communication with parents will also improve with the use of these preschool apps.
Final Word
We should be grateful for the development of these preschool apps. Many education-based apps have helped educators run an effective system and make better decisions. Parents now have better ways to monitor what their kids do in school, while the students have found better ways to learn every day regardless of where they are.
Related Articles
Top 5 Tips on Preschool Classroom Management
Top 6 Childcare Software Programs That Are Worth Trying