How to Make a Lesson Plan for Day Care Teachers
August 16, 2019
For every childcare center teacher, the main aim is to get their student attention while they teach something. Thus, it is necessary that as a teacher you plan the curriculum or something that helps in doing that is lesson plans. When you are able to write a lesson plan effectively, you can address the requirement of the curriculum and design your course of teaching properly. It helps in planning your teaching time effectively and teaches strategically.
Here are the most useful tips for day care teachers to help you with how to make a lesson plan.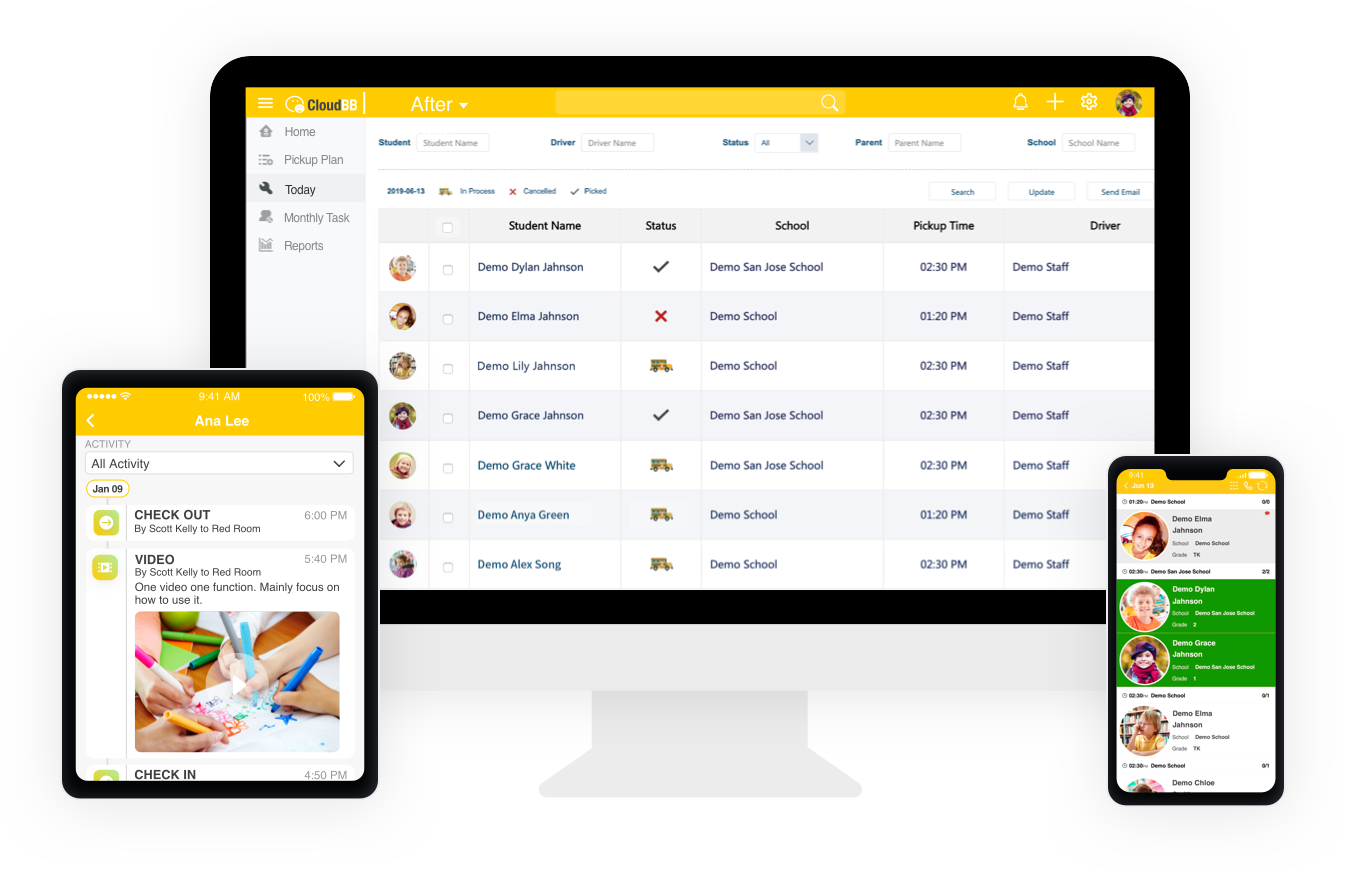 CloudBB- Best Lesson Planning Software
Easy Lesson Planning & Scheduling

Systematic Data & Class Management

Digital Classroom Tracking

Reliable Staff Permission

Powerful Multi-Site Reports
Start Free Trial
Understand Your Objective
Before you start working on the lesson plan you should be clear about your objective. A good idea is to write the lesson goal at the top of the plan and then draw a flowchart on how to achieve that goal within a particular time frame while you think about how to lesson plan for better school management. The ultimate goal of the lesson plan should not just be delivering the study matter, but also ensure that students learn from what is taught to them and apply that in their real life.
Prepare an Overview
You must have an overview of the portion that you are planning to cover in a particular class. Presenting it to the students in the class will make the students take an interest in what is taught to them and they will get a better environment. The students will also have an idea about what is to be taught to them.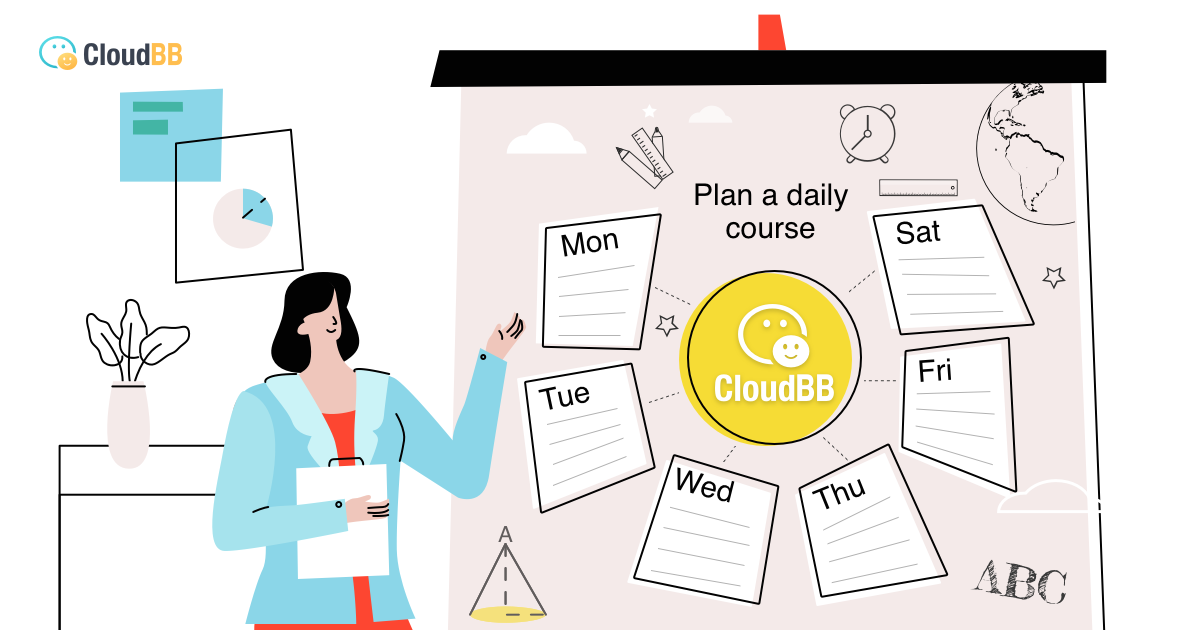 Strategize Your Timeline
For every lesson plan to be successful, the timeline must be planned properly. It will help you to execute the lesson on time and effectively. You can break up the whole thing into different sections depending upon the total time of the class that you will be taking. Like, if it is a class of 1 hour you can break the whole lesson into 4 sections of 15 minutes and so on, depending upon the topic you are planning to cover. Managing time effectively is the most important.
Understand the Need of Your Students
Early childhood education teachers require knowledge of their students' development stage. Before you finalize the lesson plan, you understand your students properly. How much do they know till date? What technique of study will help you in getting their attention during the class? Which part of the lesson will need some extra explanation for your students?
Moreover, you must understand that your whole class will not have students with the same level of intelligence. You need to plan everything in such a way that you can concentrate on the weak students too. Explain things in such a manner that even weak students get what you are telling them.
Include a Variety of Learning Styles
The learning style should be varied so that there is no boredom amongst the students. You should not teach in a monotonous way that will surely invite boredom. Covering a huge topic should not be the motto of planning the lesson plan. Instead, you must chalk out the lesson plan in such a more effective way; the lesson plan can be a mix of verbal, aural, kinesthetic and visual learning style. You can also include infographics show to explain the topic better. All these help to keep the children focused and interested in the content.
Make Full Use of Child Care Software
While you are working on how to do a lesson plan, you must use childcare software that will guide you and help you in making your lesson plan effective. Getting an application like CloudBB will be very effective as in its 'my school' section you will get ideas about how to make a lesson plan. You can also design your lesson plan there effectively with focused skill objectives in different topic categories to make sure students are receiving proper educational development. Also, it is possible to not only add lesson plan details by dragging and dropping the lesson name to an available room, but also arrange each lesson in rooms with non-conflicting availability times. Besides, you can access the class schedules overview within a few clicks. More features are available as long as you begin to adopt it via free BB School App download!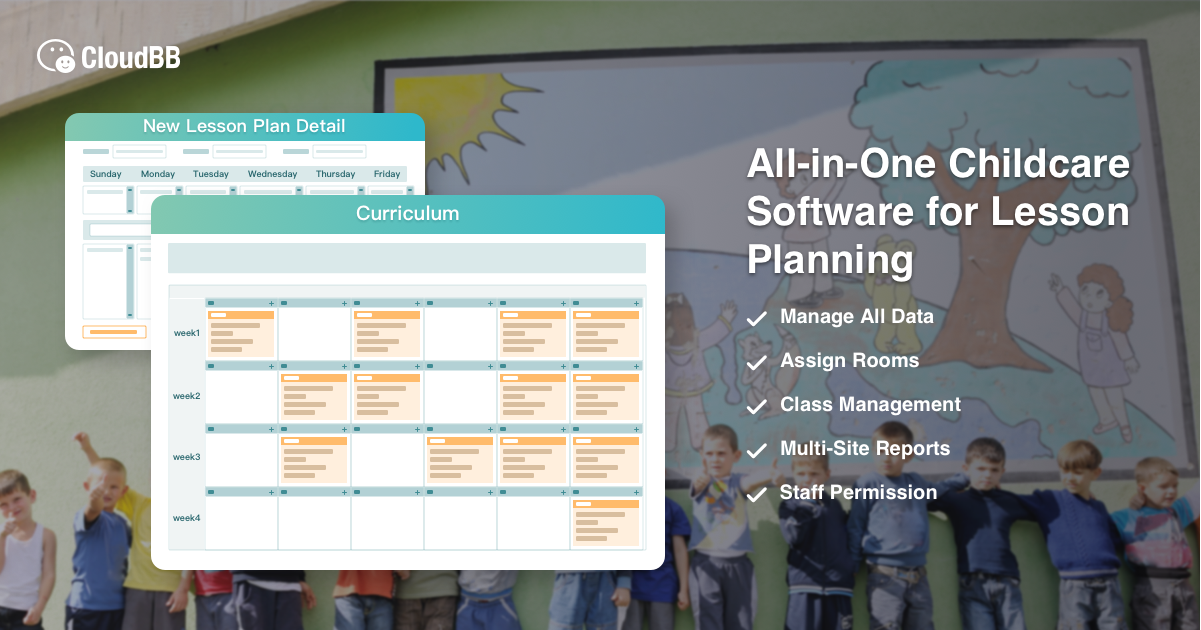 Apply Diverse Student Interaction Patterns
While you create the lesson plan, you should keep plans for student's interaction. Interacting with students will increase the effectiveness of your teaching. It may include varied things like group discussions, case studies, friendly debates or even virtual field trips. The students should participate while you are teaching. Asking them to read aloud or share something that they have understood will be better.
Proper Closure of the Lesson
Just the way to plan how to make lesson plan and start the lesson it is necessary that you also plan on how to close it in the right manner. A good closure of the lesson plan will ensure that every student present in the class knows about what is being taught to them. They have ideas about the things that are covered during the session. Make sure that you leave the last few minutes of the session for friendly interaction with your students. This way you can understand that whether they were able to get the topic that you have shared or not.
Conclusion
Making a lesson plan for every daycare teacher is not simple, but if you work with proper tools then you can do that effectively. Always remember to keep a backup plan so that in case there is some issue with the present lesson plan you know how to lead your teaching session.
Related Articles
7 Best Childcare Management Software 2019
Why Do We Need Childcare Management Software?