What is Scaffolding in Early Child Education?
September 20, 2019
When it comes to early child education, several methods are designed at helping children learn faster and more efficiently. While research hasn't identified any exceptional method that is far superior to others, most methods work the best when they are combined with others. One of such methods is called scaffolding, it is also known as scaffold learning, scaffolding teaching, instructional scaffolding and so on.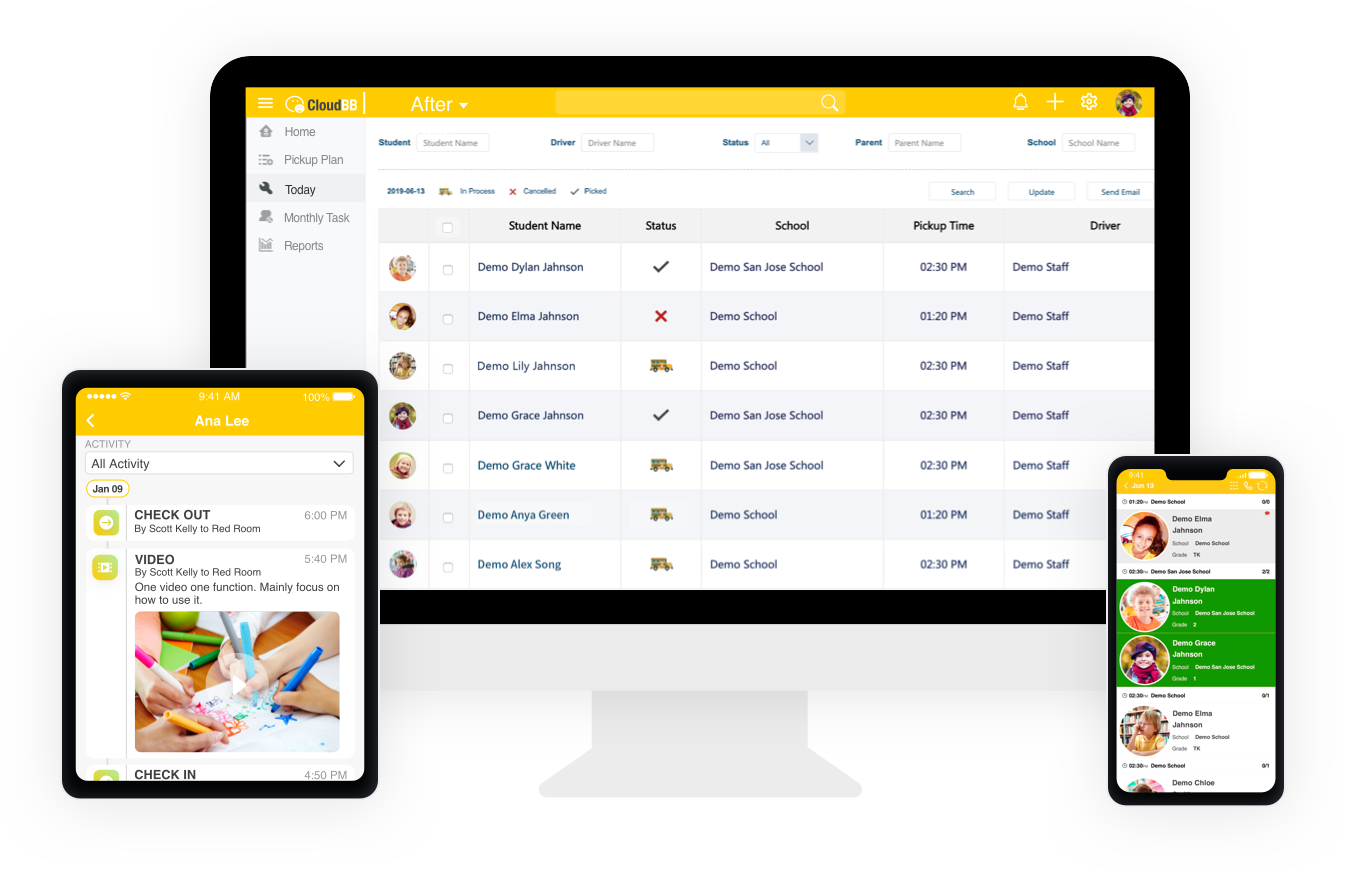 Best Software for Educational Scaffolding
All-in-One Solution for After Schools

Systematic Data & Class Management

Easy Teaching & Learning Tracking

Reliable Staff Permission

Powerful Multi-Site Reports
Start Free Trial
What is Scaffolding?
Scaffolding in building terms is a temporary structure that is used to support a crew of workers and materials in the construction, repair or maintenance of buildings. This same philosophy is applied to early childcare education. The idea behind it is that it is easier for new concepts to be learned and understood if a child has a level of support given to them while learning. It involves teaching a child in preschool classroom how to do things they can't do yet by utilizing the things they know how to do.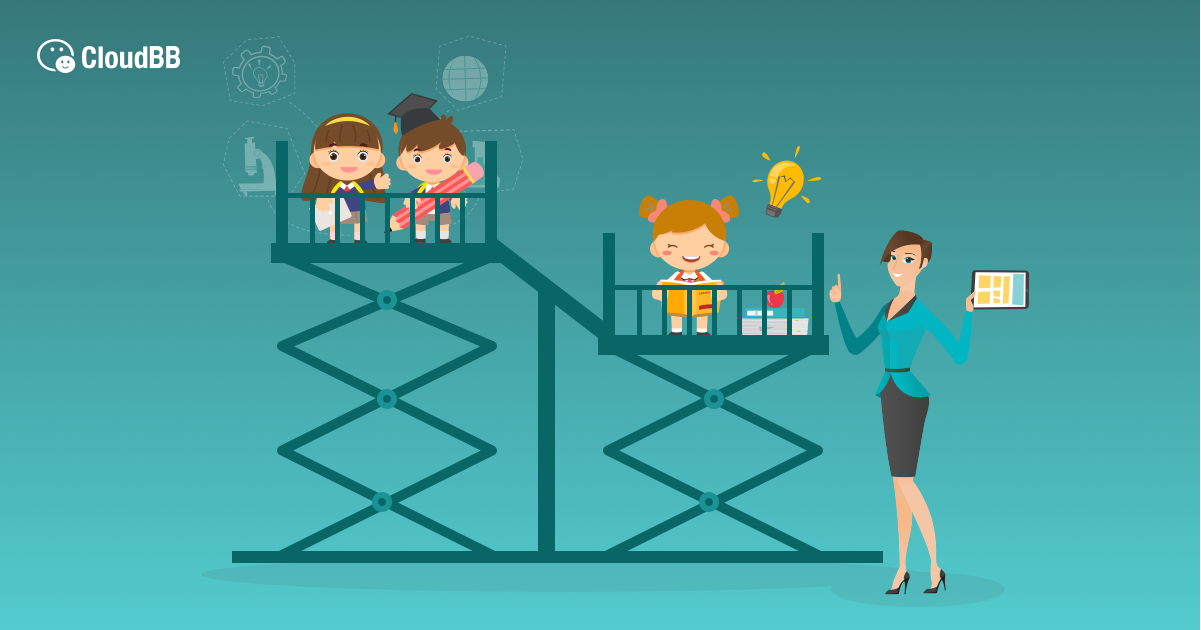 Zone of Proximal Development
The Zone of Proximal Development (ZPD) was invented by psychologist Lev Vygotsky. It describes the area between where a child can accomplish a task totally on his own and the next task that can be completed with some assistance. This area is where learning takes place. After some time, the next task will be mastered, and he can accomplish it on his own. The area between this new task and the next becomes the new ZPD.
Pre-schoolers do most of their learning when they're playing and this is why much of the times in their classrooms are devoted to free play. In this period, the children would build on what they know already and try out new skills within their zone of the proximal development. For example, a child might have only been able to build a tower with 2-3 blocks but can work on building a larger tower with 8-10 blocks in the Zone of Proximal Development.
Scaffolding in learning involves the teacher assigning the child a task that is slightly above the student's ability. This task would incorporate new learning goals in addition to using the skills that the child has mastered. With the assistance of the teacher and using the previously learned skills, the student would be able to perform the new activity and eventually build a new skill.
How Scaffolding is Used?
Scaffolding in education is used by varying the level of support given to a child who's working to accomplish a task. This support can the form of providing specific instructions, showing the child what to do through a demonstration or offering general encourage as progress is made. No single support strategy is clearly superior to another; instead, the most successful results are seen when the strategy is varied to match the progress the student is making.
For example, a child that is on the right track to completing a task should be given a more generic kind of support. If the child starts to struggle; however, the teacher should provide more specific instructions or a demonstration to help the child complete the task.
Using scaffolding in teaching allows the child to develop various skills and complete tasks that lead to the development of the child. Educators must however by conscious of each child's level and be able to modify the kind of support they offer to remain within the ZPD. For example, attempting to teach a preschooler calculus is way beyond their ZPD, and so there would be no development. Like a physical scaffold, you must move from a lower level to the immediately higher level, you can't jump steps or levels.
How CloudBB Helps in Early Child Educational Scaffolding?
When it comes to early child education, CloudBB has a variety of resources that assist in the smooth running of your childcare center, ensuring that the staff can focus on the critical job of actually caring for, supporting and developing the kids.
CloudBB childcare platform with "My School" feature is an all-in-one solution for after schools. It gives the school administration the oversight that they need to ensure that the childcare center is getting proper attention.
It allows you to collect and manage all the data you collect from parents easily. From enrollment forms to student info and pickup planning, it also allows administrators to build timetables, assign rooms to various classes, view and correct lesson plans that are uploaded by the teachers to ensure that the curriculum is appropriate and that the right things are taught.
CloudBB helps bring the teacher, school administration, and parent closer than ever. As stakeholders in the child's development, the relationship between these parties is crucial. CloudBB helps bridge that gap with its wide range of software capabilities. It is easy to input data, generate reports, assign roles and assignments and communicate with other parties.
Want to ease the stress of running your childcare center, Join CloudBB's growing family today and give the best childcare possible!
Related Articles
Top 5 Tips on Preschool Classroom Management
How to Make a Lesson Plan for Day Care Teachers